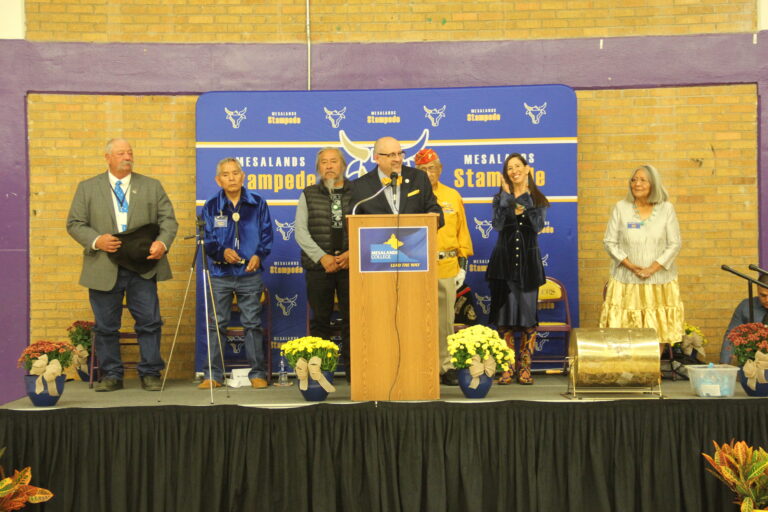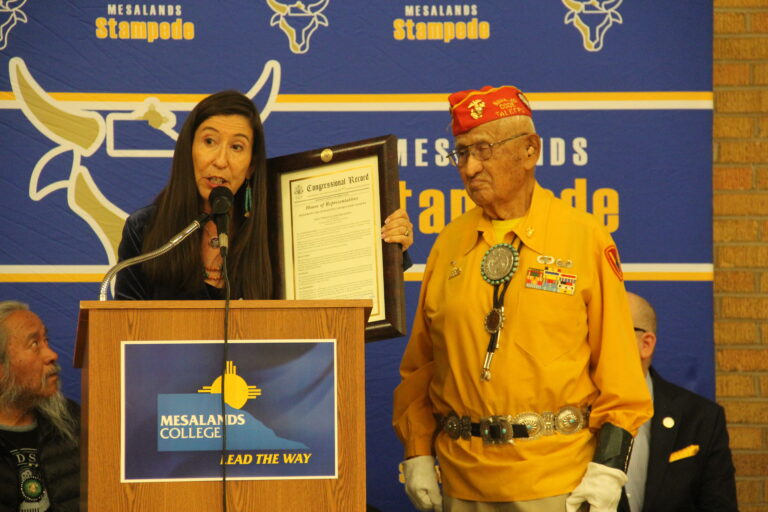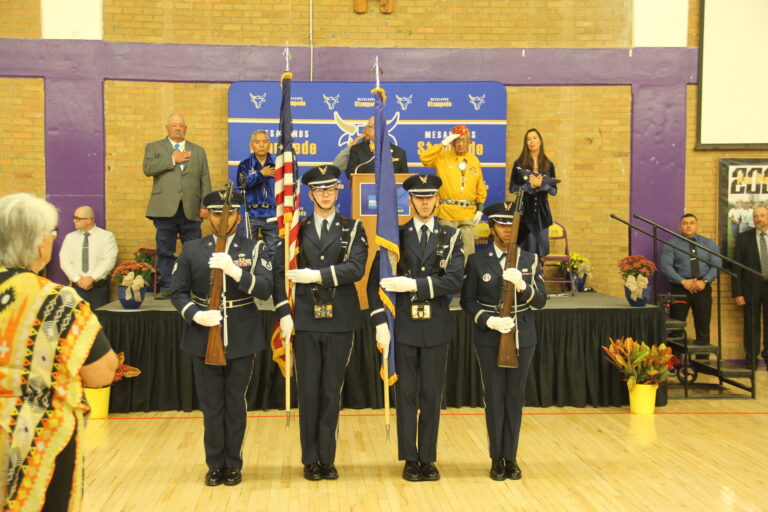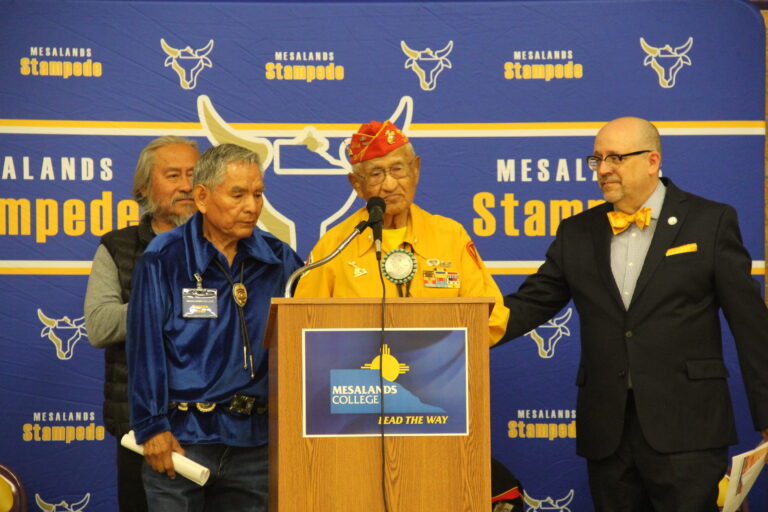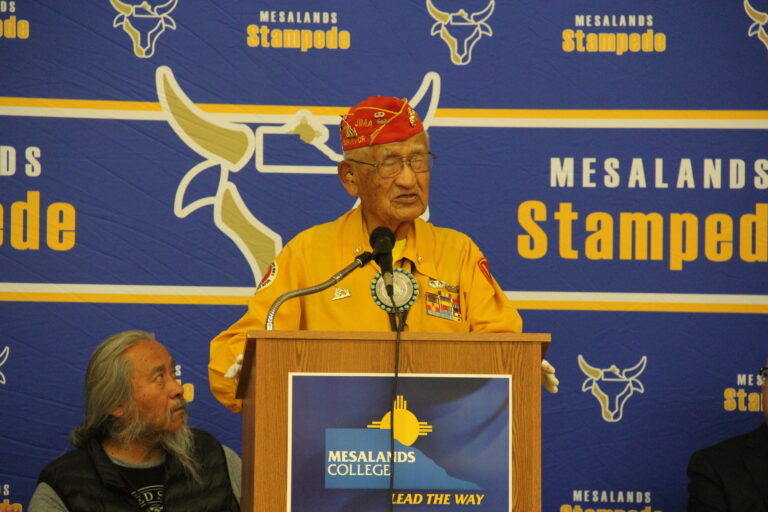 November 3, 2022- The Navajo Code Talker Event by Mesalands College was a wonderful start to Native American History Month. On Wednesday, November 2nd, 2022 the doors of the Tucumcari High School Gym opened to over 1,500 people as they came to listen to Thomas H. Begay speak. We had students from across New Mexico and Texas in attendance as well as several news outlets included Amarillo's ABC 7 news and the Quay County Sun.
The event started at 10am with an opening march by the Cannon Air Force Base Honor Guard. Rep. Teresa Leger Fernandez, Rep. Jack Chatfield, Former Rep. Clint Harden, and Tucumcari Mayor Ruth Ann Litchfield were mentioned as honorable guests at the event. Also joining Thomas H. Begay at the podium were Gene Ross, Mesalands Jewelry Making Professor, who introduced our special guest in Navajo, and Mesalands President Gregg Busch.
Thomas H. Begay spoke about his experience as a Navajo Code Talker during World War II. He joined the Marines at 17 years old and was enlisted into the secret government program for communication. The Japanese were able to decode the Army and Air Force's codes, but never the marines. Thomas was part of the second group of code talkers that took words from the English Alphabet and translated them into Navajo over radio. Today, Thomas H. Begay is one of three surviving Code Talkers and at 95 years old, is still telling his story to the world.
The event closed with Representative Teresa Leger Fernandez presenting Thomas H. Begay with a Congressional Record and a flag over the nation's capital in his honor.
We would like to thank the organizers of the event, including Gene and Judy Ross, Dr. Maria Haase, Julio Galindo, Josh McVey, Tucumcari High School, and all student, staff and faculty of Mesalands College!