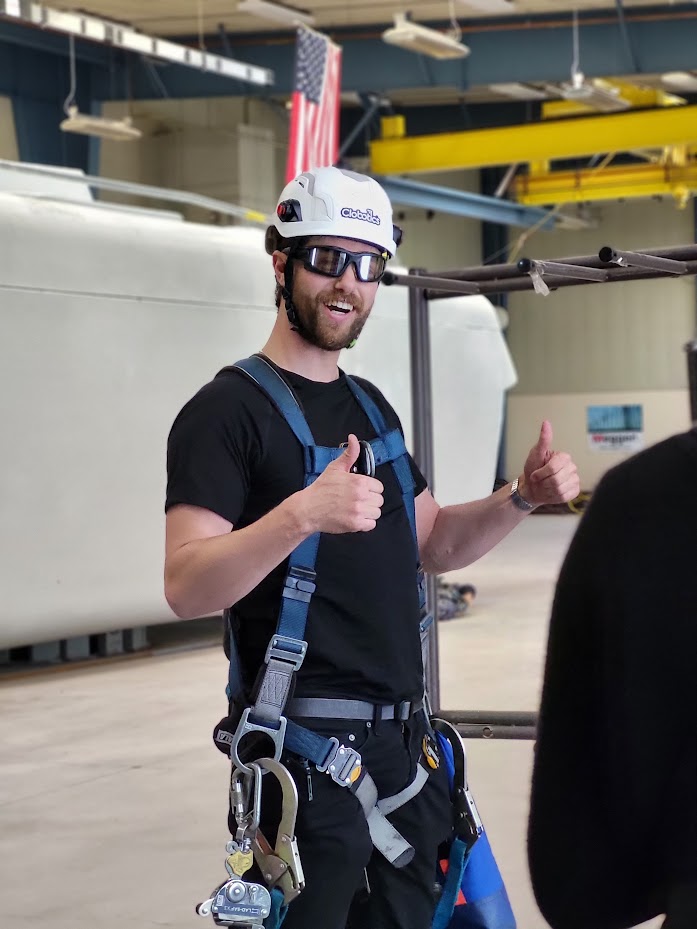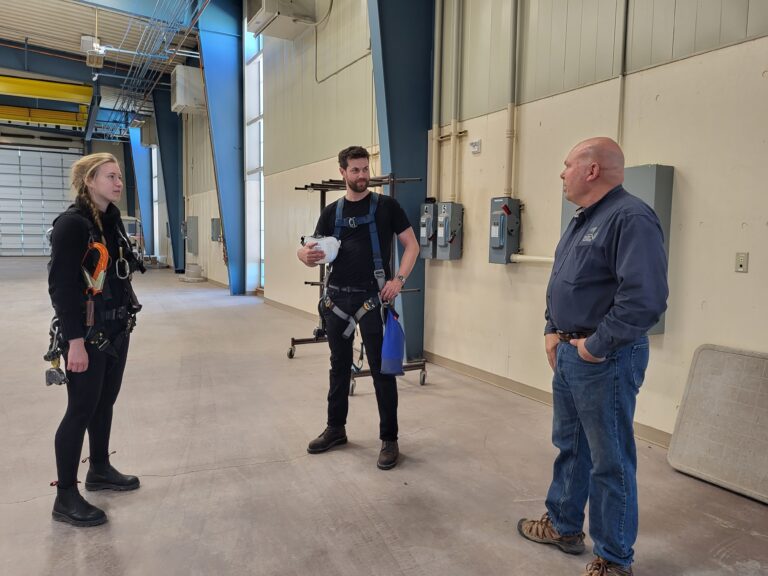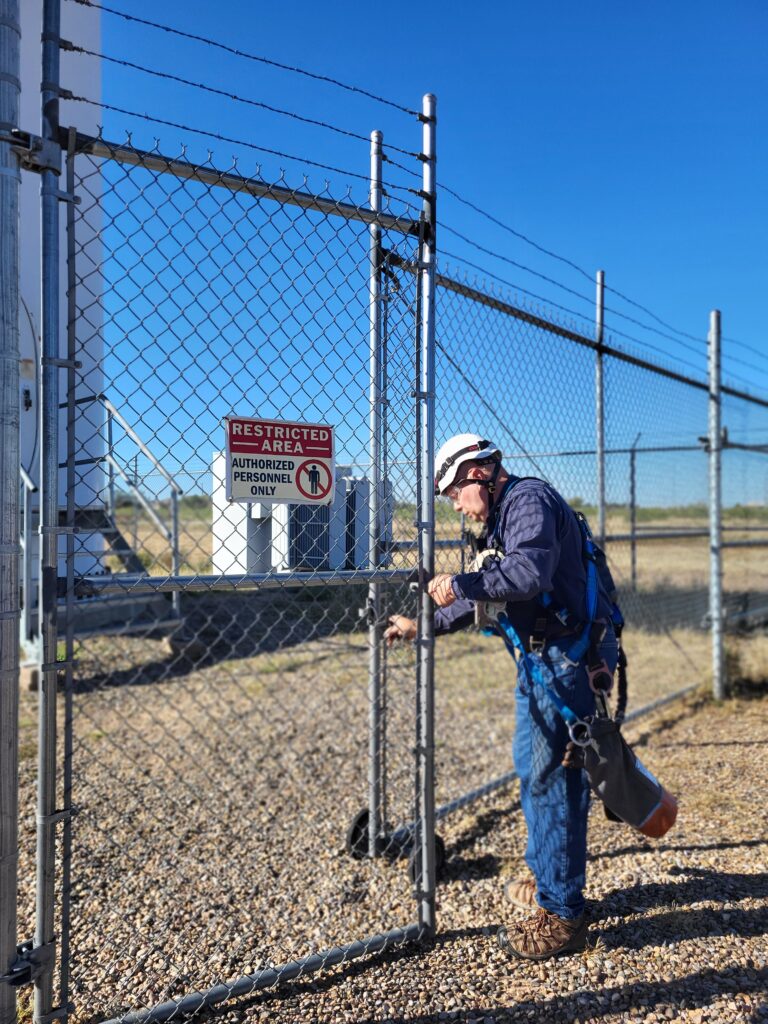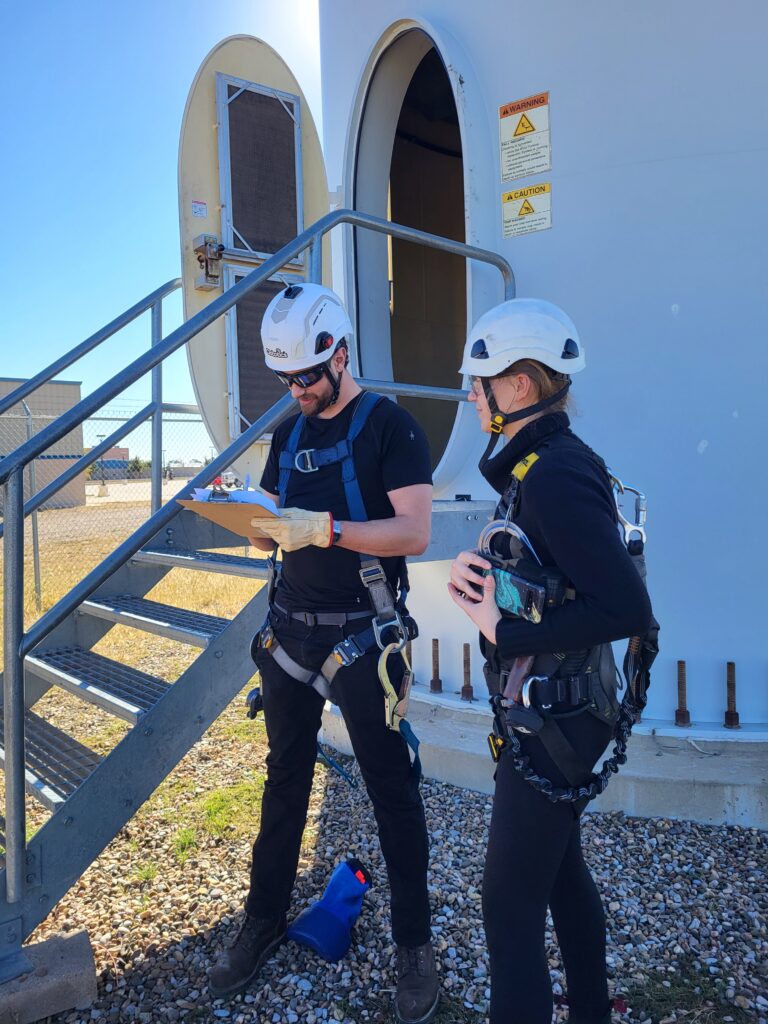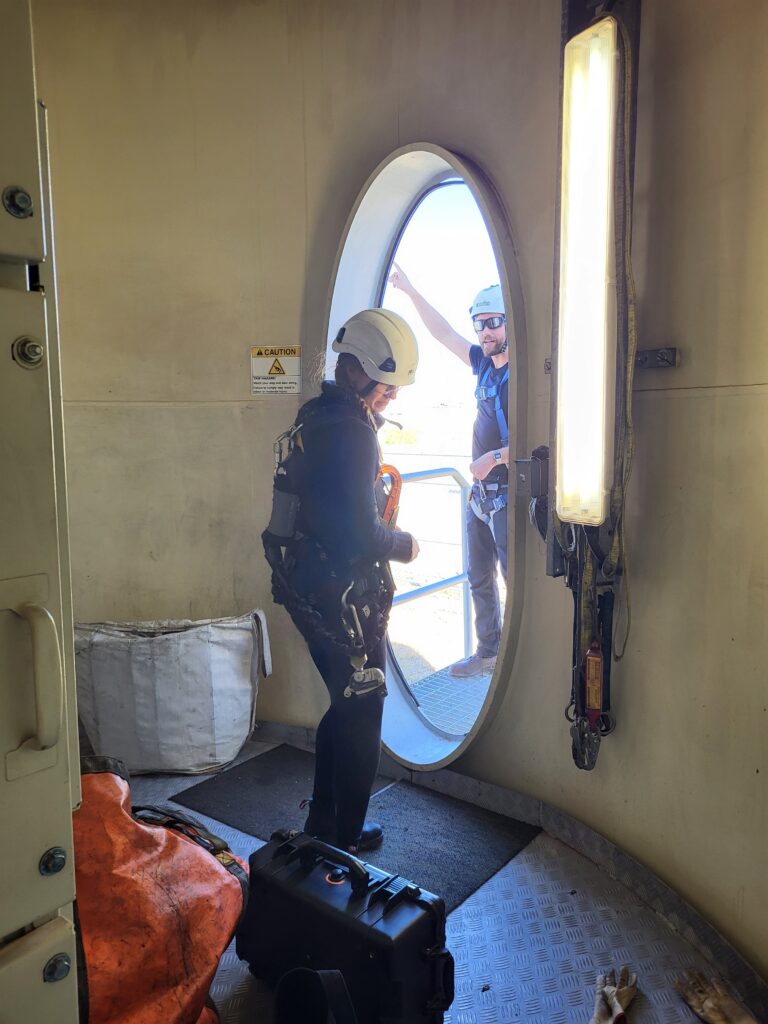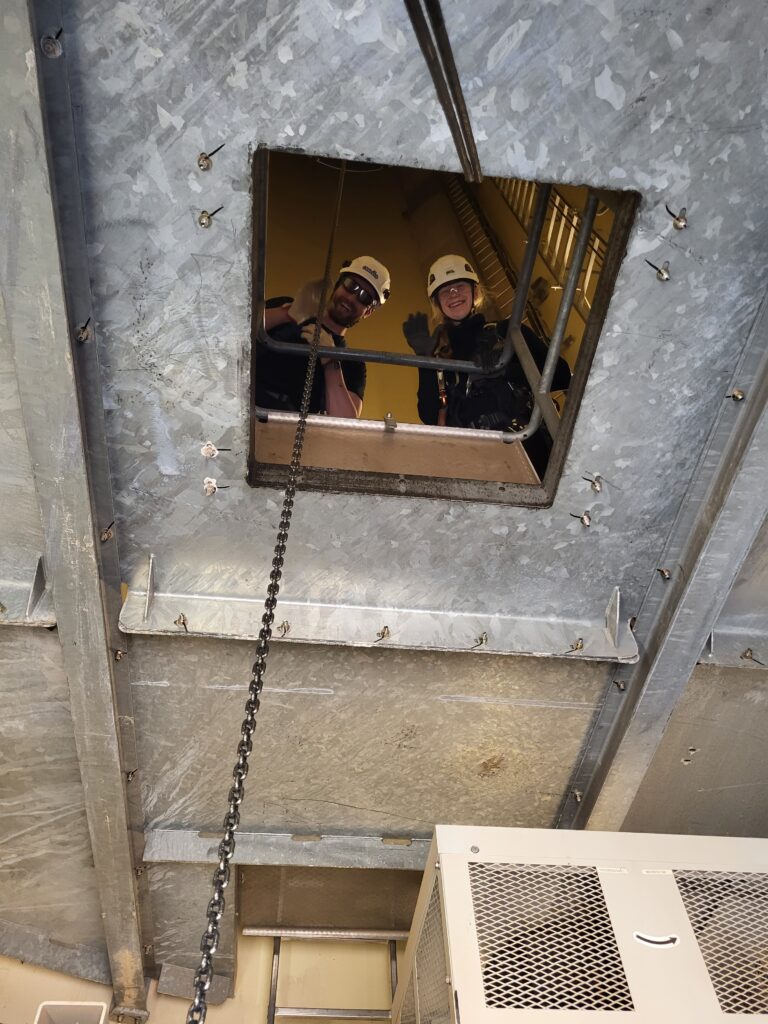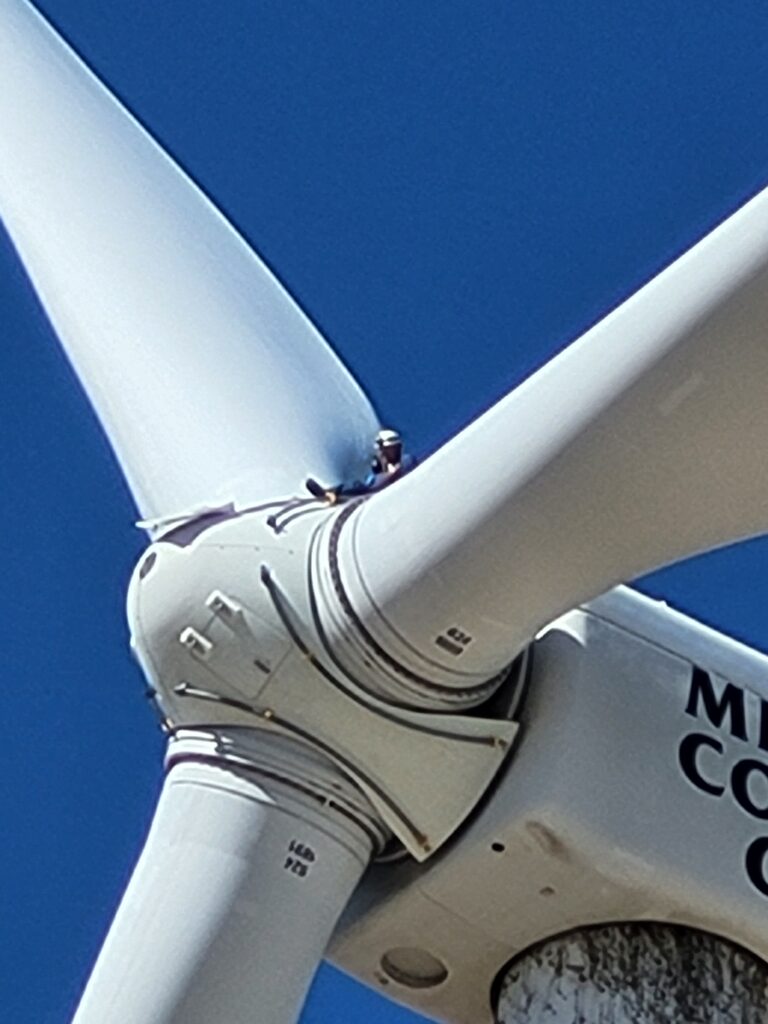 November 3, 2022- Mesalands was pleased to welcome Nicholas Acorn of Clobotics as he tested a prototype robot to clean our wind turbine blades. On Thursday, October 20, Nicholas and Clobotics videographer Lisa Petersen suited up to climb the tower with Andy Swapp, our Director Renewable and Sustainable Technology. Andy thoroughly walked through equipment safety and made sure both Acorn and Petersen were prepared; Nick has years of experience climbing while Lisa was going up for the first time.
Nick was familiar with the Mesalands College campus from the training partnership he completed with FieldCore back in 2017. He shared candid memories of his time at Mesalands and was impressed to see the expansion of our Renewable Energy Department. Currently, Nicholas is a Wind Operations Manager for Clobotics, a global company that uses forward thinking in the inspection of wind turbines.
"We're so thankful to Wind Instructor Andy Swapp for supporting Clobotics during our recent successful test of a prototype robot to inspect inside the blades of the Mesalands Community College wind turbine. Not only is Mesalands a great place to start a career in the wind industry, it's also a place where innovation happens." expressed Nicholas. The climb took about 30 minutes, while the cleaning lasted several hours.
Learn more about Clobotics mission here. If you are interested in pursuing a career in Wind Energy Technology, contact Andy Swapp at [email protected]