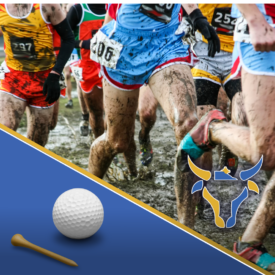 July 28, 2022 – Mesalands College has introduced new Division I sports into the NJCAA starting this Fall 2022 semester. In addition to our men's and women's rodeo teams, golf and cross country will be joining the lineup. There are big plans to add more teams to this athletic organization, including Esports and co-ed clay target shooting which is in development for the 2023-2024 school year.
The National Junior College Athletic Association is a governing body for 2-year schools across the country. They provide services to 500 schools, and are the second largest intercollegiate athletic organization in the United States. The NJCAA divides schools into Division I,II, or III based on size (with I being the largest). There are 24 regions within the organization districted based on location. Mesalands is in region 5, which includes the entire state of New Mexico and West Texas.
You can learn more about the other colleges inducted this year and the NJCAA here.