Get ready to kick off the start of your college semester! Mesalands College Fall 2022 Orientation is happening August 16th from 9:00am to 12:00pm in the Great Room (Building A). With special guests, a treasure hunt, and a paper airplane contest, this is a special event you won't want to miss!
Mesalands College Fall 2022 Orientation is mandatory for new students but returning students are welcome! RSVPs are not needed to reserve a spot. If you are unable to make it, you will be required to take the online Moodle Orientation Module (if you are under 15 credit hours).
Why Should I Attend Orientation?
Student Orientation is a great way to learn about important resources, such as campus safety, housing, library access and more. You will also be able to interact with your peers and see what student life has to offer! Following scheduled events, lunch and refreshments will be served at noon.
Keynote Speakers and Special Guests include:
Mesalands College President – Dr. Gregory Busch
Tucumcari Mayor – Ruth Ann Litchfield
Student Services and Hispanic Student Support – Dr. Maria Haase / Spanish Poetry
Tucumcari Public Schools – Student graduate will sing the National Anthem.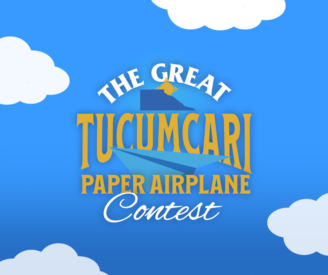 The Great Tucumcari Paper Airplane Contest for students will follow Orientation and is open to the public from 9am to 12pm! More info about the event will be available on social media.