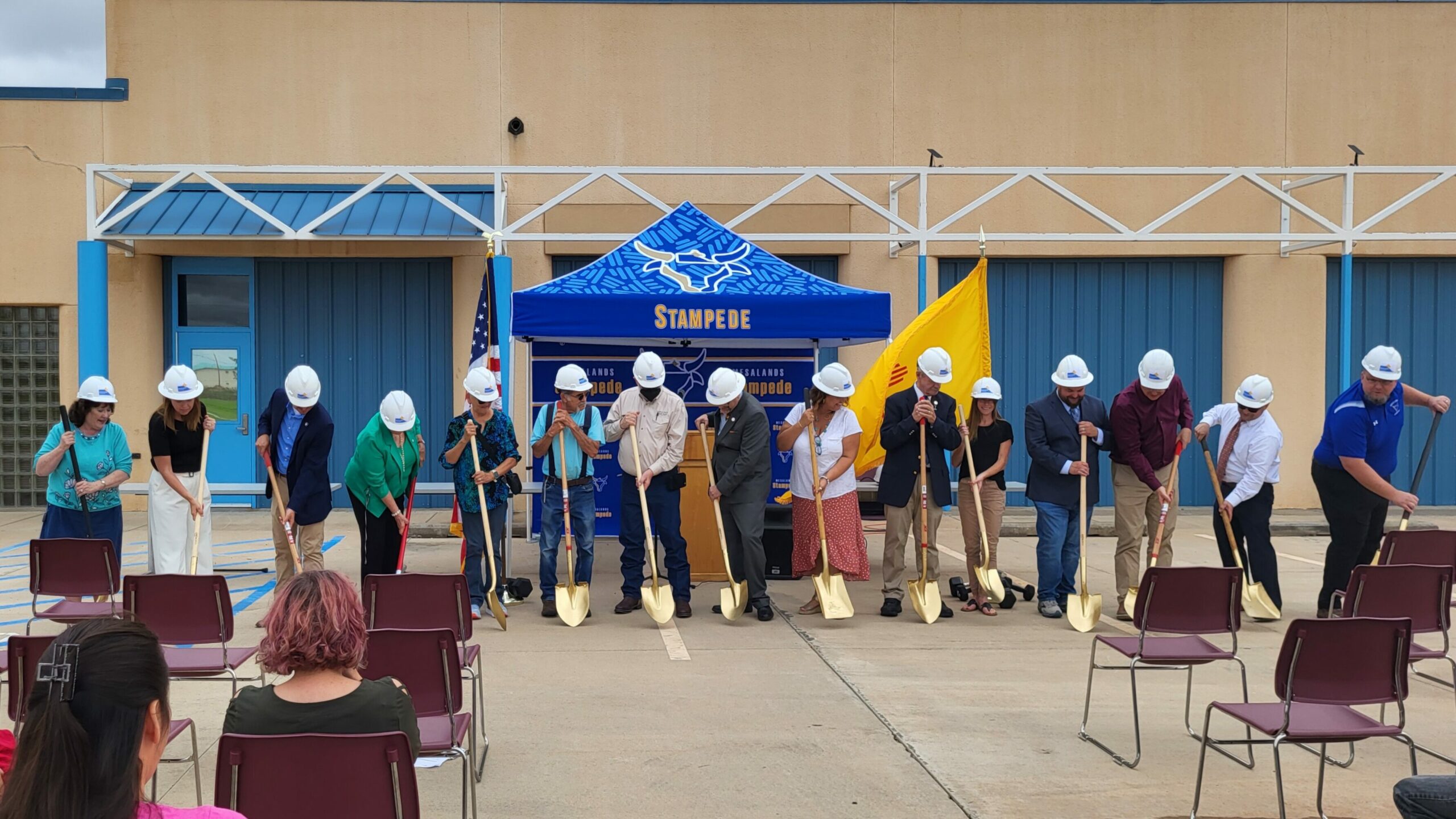 Our GROUNDBREAKING Ceremony on August 18th, 2022 kicked off the start of renovations in Building A for the Academic and Student Success Center! We invited leaders of the community and board members to join us with golden shovels and hard hats to symbolically commemorate the beginning of construction. VP of Public Relations Josh McVey, Mayor Ruth Ann Litchfield, and President and CEO Dr. Gregg Busch all gave speeches pertaining to the event.
"Mesalands is the 9th best community college in the nation, and now we will have the looks to prove it!" Dr. Gregg Busch proudly stated. This is the first phase of many to come in our 5-year plan to revamp the college. Construction is underway to move the entrance of Building A to the west side of the parking lot facing the North American Wind Research & Training Center (Building E). This will help unify the campus by having all entrances on 11th street. We are also building out the Academic and Student Success Center to aid in career services and student support. All of these work in conjunction with our mission of student success, access, and the prudent use of resources.
We want to thank everyone who supported the GO Bond! Mesalands College is growing and we couldn't have done it without your help.