March 31, 2022 – SANTA FE, NM – Mesalands Community College, in Tucumcari, New Mexico, has joined the Collaborative for Higher Education Shared Services (CHESS). CHESS is a nonprofit organization that works to transform the student experience and modernize administrative processes through a new shared-services Enterprise Resource Planning platform and Student Information System.
"Our board, our employees, and our community are excited to provide more opportunities for our students and better administrative operations for our employees through our membership in CHESS," said Mesalands President Gregory T. Busch, Ed.D. "Being a part of CHESS will exponentially increase our ability to serve Tucumcari, and beyond, in ways we only could have imagined on our own as a small, rural college."
Mesalands joins these CHESS colleges: Central New Mexico Community College, Clovis Community College, Northern New Mexico College, San Juan College, and Santa Fe Community College. Together, the colleges are designing an enterprise resource planning and student information system that includes student services, finance, human resources, payroll, and more. Each college retains its independence and governance structure.
Dr. Busch, an innovative and thoughtful leader, emphasized that participation in CHESS will allow students and employees to encounter the same interface that more fully funded colleges can offer.
The college is a Hispanic-Serving Institution with a mission to eliminate barriers and ensure success. Although located in an economically challenged area, Mesalands is known for its innovative programs in creative arts, agri-business, paleontology, and wind energy, training that lands good-paying jobs for its graduates. Membership in CHESS will expand access to Mesalands' programs to students elsewhere while opening more possibilities for its local students. Additional benefits include supporting a shorter time to degree completion and transfer, resulting in cost savings for students.
"The presidents of CHESS join me in welcoming Dr. Busch and Mesalands to CHESS," said Kathy Ulibarri, chief executive officer. "We look forward to their contributions, which will strengthen our goal to share our collective knowledge and resources to advance student success."
Dr. Busch is currently serving as a member of the CHESS Board of Directors. The college will begin its full participation as part of Wave 2 of the CHESS ERP implementation later this year. More information about Mesalands can be found at mesalands.edu.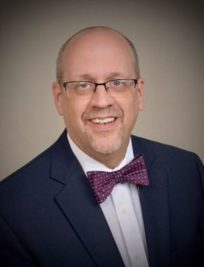 CHESS is a nonprofit organization that employs a unique solution to align student services and key business processes using as its foundation a more efficient, secure, and fully integrated Enterprise Resource Planning and Student Information System. Member college presidents serve on the CHESS Board of Directors to manage the needs of the diverse group and to ensure a true collaboration among all colleges in the decision-making process. Visit CHESS.edu.