May 14, 2018
Last week, Mesalands Community College hosted an Allied Health Pinning Ceremony for students graduating with an Occupational Certificate in Phlebotomy.
There were a total of 42 attendees to the Pinning Ceremony.
Pinning Ceremony Recipients: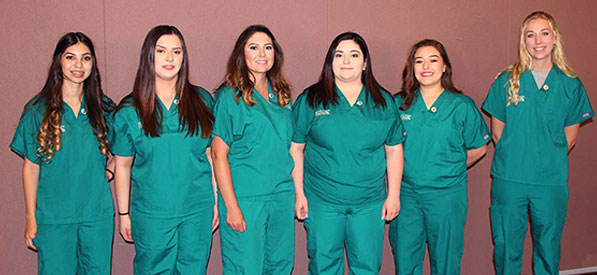 Phlebotomy graduates at the Mesalands Community College Pinning Ceremony included:
(left to right) Perla Villegas, Alyssa Sena, Connie Payne, Jeri Mares, Victoria "Tori" Chavarria, and Brittni Brockman.