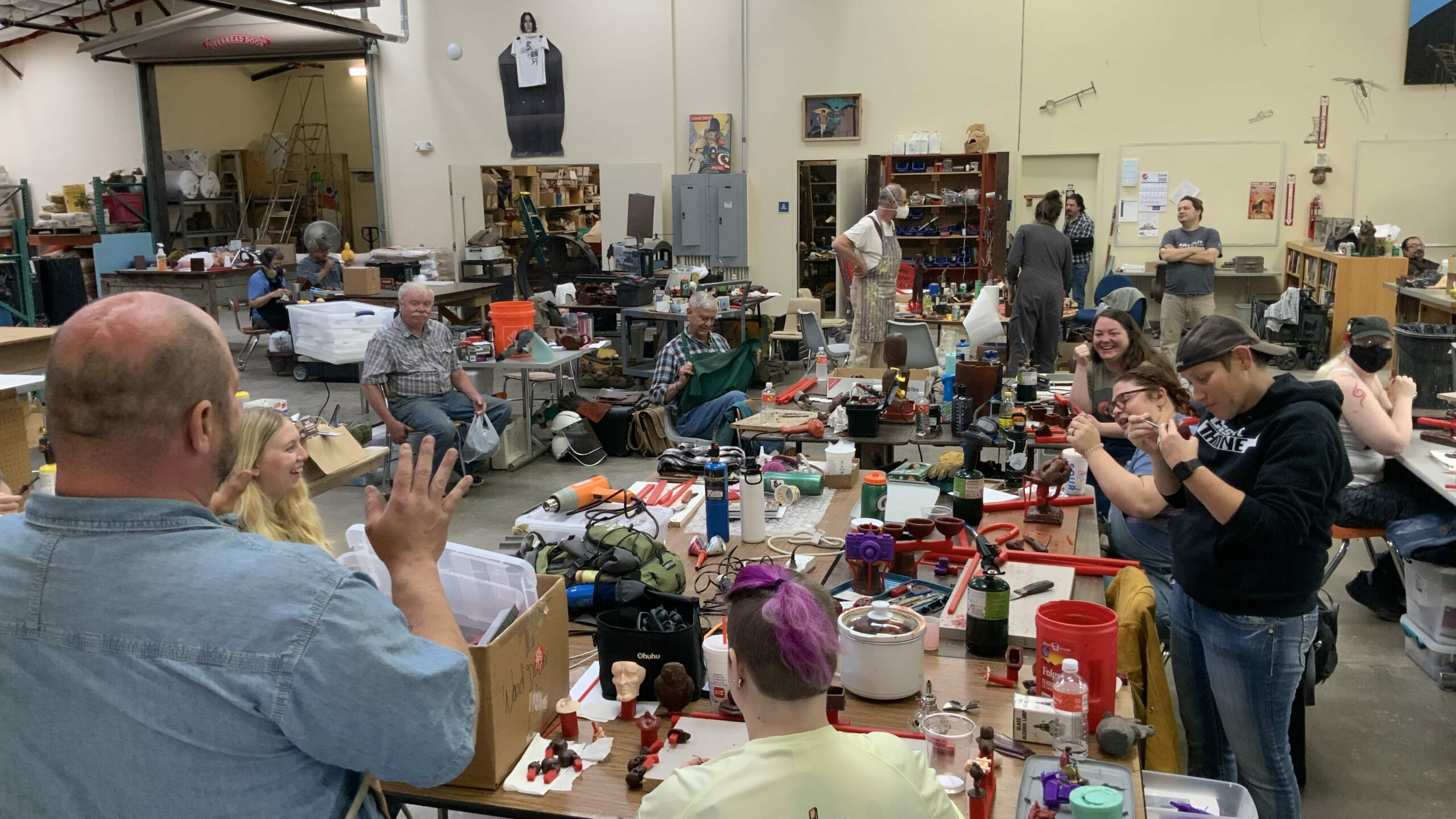 Students have unique access to professional quality equipment and finishing techniques. The space is welcoming and conducive to creating an active work ethic. The community is comprised of like-minded individuals who share in the creative experience of working with a variety of media, including bronze casting, fabrication with a variety of materials, carving, drawing and painting.
New Media Studio
Mesalands Community College offers a New Media Studio with access to state-of-the-art software, lighting studio, and access to 3D printers. For a more traditional process, Mesalands gives students access to one of the largest institutional foundry's in the southwest where students can explore cast bronze, aluminum, and iron.
The degree-seeking student may choose from two-year degree and transfer programs, in the areas of Fine Arts, Digital Media Arts, and Arts and Manufacturing.
Foundry
Mesalands Community College has a unique advantage. The Fine Arts Department has produced bronze, museum-quality dinosaur skeleton replicas for the Mesalands Community College's Dinosaur Museum and Natural Sciences Laboratory. As a result, students have access to professional quality equipment and finishing techniques normally unavailable at the academic level. The foundry is an interactive area where students may work with all levels of artists, including professors from other colleges and universities who come to the College for professional development. Graduate students, professional artists and beginners also participate and share their techniques and processes in a nurturing and supportive environment.
The Fine Arts/Bronze Department is a stimulating place to visit. Visitors are welcome to walk through the department and look at students' work or to join us when we melt and pour metal. Bronze and aluminum pours take place throughout the year.
Iron Pour
Every spring the College offers an Iron Pour Workshop listed as ART 293: Special Topics Iron Pour, that draws people from all over the country. This year the Annual Iron Pour is scheduled for
Summer 2024. Participants of all skill levels come together for an intense week of twelve hour work days in an environment of creativity and mutual support. The work produced is diverse and exciting.