January 11, 2015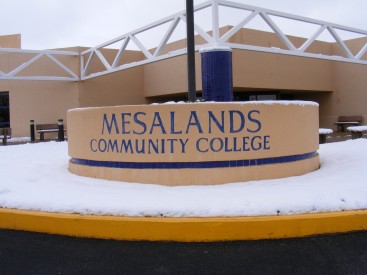 In a recent article entitled the "Fastest-Growing Community Colleges: 2015 Rankings" published by the Community College Week, Mesalands Community College was ranked the 33rd fastest growing community colleges in the nation, with an enrollment under 2,500. Mesalands was also one of only four community colleges in the State of New Mexico included in this list.
"This designation is a true recognition of all of the hard work of our faculty and staff, in their efforts to grow our College and our community," said Dr. Thomas W. Newsom, President of Mesalands.
The "Top 50 Fastest-Growing Public Two-Year Colleges" list was divided in four different categories: Enrollment Under 2,500, Enrollments 2,500-4,999, Enrollments 5,000-9,999, and Enrollments 10,000 or higher. Each category ranked the institutions by the percentage change of headcount from fall 2013 to the fall 2014 semester. The enrollment data was obtained from the U.S. Department of Education's Integrated Postsecondary Education Data System (IPEDS).
In the fall of 2013, Mesalands reported an enrollment of 697 students. In the fall semester of 2014, Mesalands reported an enrollment of 793 students, for a 12.1% increase in enrollment. Combining the percentage change in headcount in all four categories in the article, Mesalands is ranked 44th fastest-growing community college, out of over 1,600 public and independent community colleges in the nation, according to the Association of Community College Trustees (AACCT).
To view the article, visit: http://ccweek.com/article-4972-fastest-growing-community-colleges-2015-rankings.html