View our openings by scrolling down below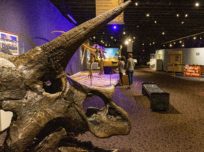 Tucked away at the foot of Tucumcari Mountain in the heart of eastern New Mexico's mesas, Mesalands Community College leads the way in unique hands-on training in the areas of Wind, Solar, Paleontology, Fine Arts, Silversmithing, and Agri-business. Located in the historic town of Tucumcari, New Mexico, Mesalands Community College houses the largest foundry in the Southwest, providing a unique opportunity to create with bronze and iron. The world-renowned Iron Pour event is held annually on campus.
Listed below are current employment opportunities. Potential candidates should contact the Personnel Office with any questions regarding the position(s) listed here.
The Paleontology program and Dinosaur Museum have exclusive access to private dig sites. Uncover history from the late Triassic period, also known as the dawn of the dinosaurs. Finds are displayed in our museum and presented at conferences. In partnership with the Fine Arts department, molds have been made of the bones and cast in bronze to allow visitors to touch the past. Our Paleontology program allows students to dig in their first year!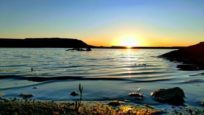 Some of New Mexico's most popular lakes are nearby, Conchas and Ute Lakes provide opportunities for water sports and fishing. New Mexico is known as the Land of Enchantment filled with wild beauty and magical sunsets.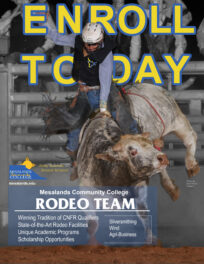 Home to many renowned artists, New Mexico provides a unique opportunity for inspiration and creativity. The town hosts a golf course where Mesalands Community College's golf team practices. Experience the nostalgic neon on Route 66 as it winds through downtown. Capture the spirit of adventure while visitors traverse the iconic road trip across the heart of America.
Run with the Stampede by cheering on Mesalands Community College's nationally ranked rodeo team, the stampede, in the Fall Rodeo. Tucumcari's fall season is known for its gorgeous sunsets and the aroma of roasted green chilis.
Join Mesalands Community College and Lead The Way into a better brighter tomorrow for our students and our community.
Employment Opportunities