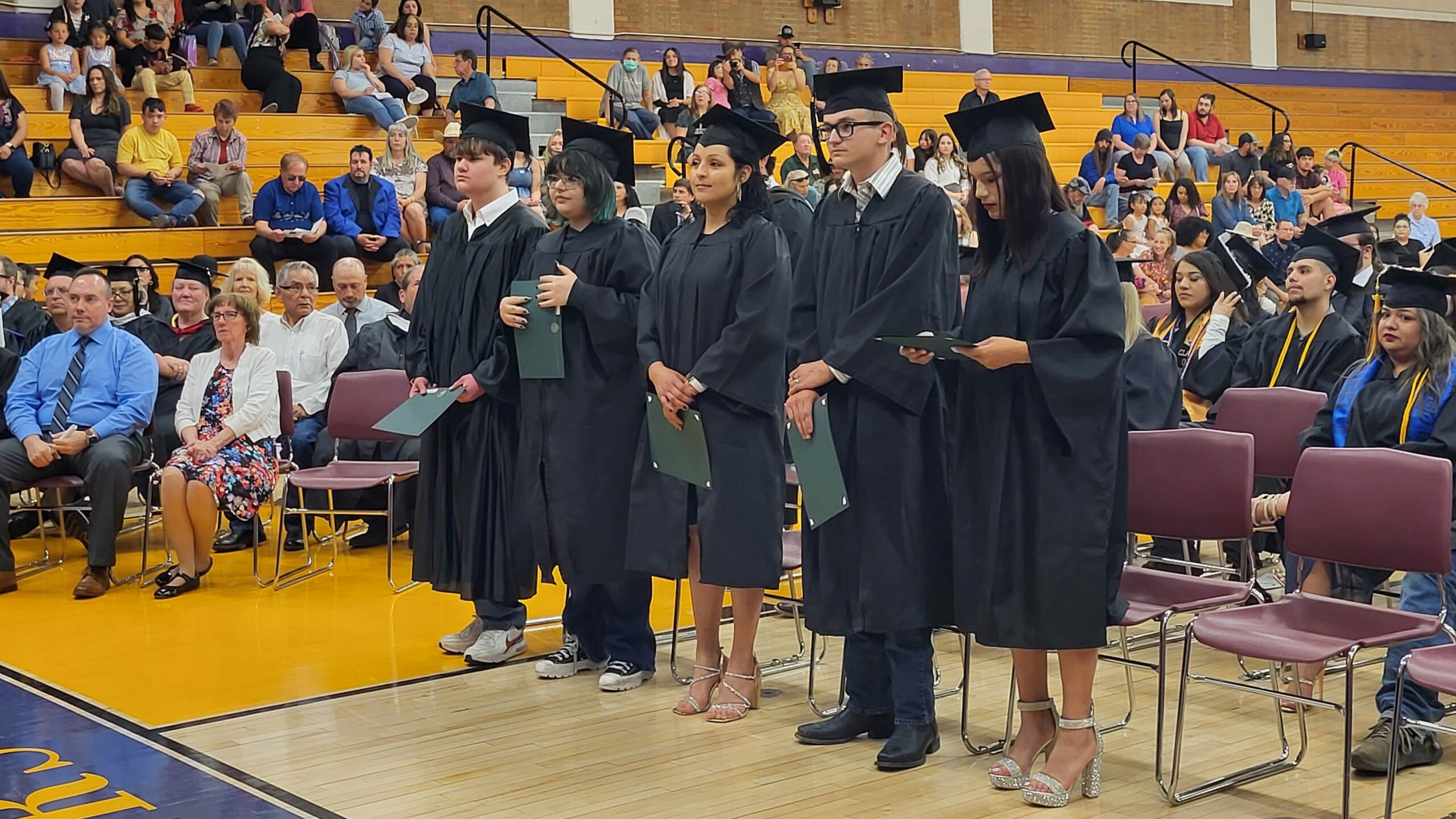 ESC Graduates at 2023 Spring Graduation
Mesalands Community College conducts one graduation ceremony at the end of the spring semester. All high school equivalency (HSE) graduates from Mesalands are invited to participate. This gives the College an opportunity to celebrate in the achievements of our students. The dedicated and qualified faculty and staff at Mesalands want to help students reach their personal goals and design their own unique way to success.
Contact the Educational Services Center for more information.