Gamers Club
Gamers Club was created to provide a way for people at Mesalands Community College who enjoy gaming and to meet others with similar interests. The College defines "Gamers" as the diverse multi-player games that are separate from traditional sports activities. These include, but are not limited to: role playing, card games, collectible trading card games, board games, multi-player computer games, and tabletop war games.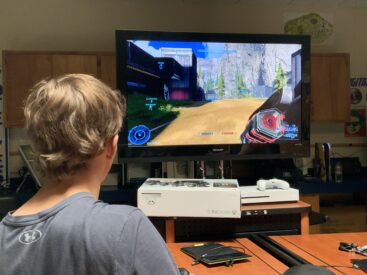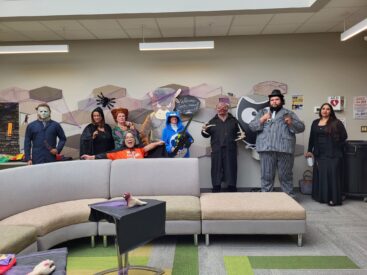 Campus Activities
The college offers a wide range of student activities throughout the year including an on-campus rodeo, holiday parties, and cultural events. Please keep up to date on your email and social media for upcoming events.
Sports
The College is a member of the National Intercollegiate Rodeo Association and competes in the Grand Canyon Region rodeos, which include New Mexico and Arizona. The co-educational team competes in rodeos in the fall and spring. The College hosts an annual on-campus rodeo each year at the competition-size rodeo arena.
Esports is a new sport that was established at Mesalands in Fall 2022. Students compete in the NJCAA-E in titles such as Call of Duty: Warzone, Halo Infinite, and Mario Kart. Players have the option of playing competitive or intramurally. Game availability is dependent on team interest.
Mesalands College offers golf team members/students an exciting and challenging intercollegiate golf experience. The team is comprised of both young men and women to compete in NJCAA Region 5 of the NJCAA.
Cross Country
We offer women's and men's cross country with competition in Region 5 of the NJCAA. Cross Country is new to Mesalands, with Fall 2022 as our first season. Scholarships for this program are available.
Intramural Sports
Intramural Sports are offered at the College to meet the needs and interests of students. Each semester may include mud volleyball, dodgeball, ultimate frisbee, and basketball depending upon the interest expressed by the student body.