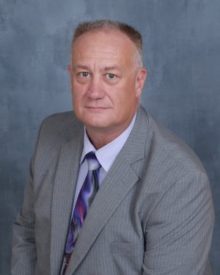 Dr. Todd Ecklund is currently the chief academic officer at Pueblo Community College in Colorado. PCC is a robust and diverse college serving approximately 5,000 students each year in a service area coving 11,000 square miles.
Dr. Ecklund has worked for 15 years in higher education, starting as an adjunct instructor and continuing through the ranks as a program chair, dean, and vice president. Prior to starting his career in education, Dr. Ecklund served nine years in the US Army. He has also worked as an office manager and a corporate trainer.
As a community college graduate, Dr. Ecklund knows the value of the education that is provided by community colleges. He is a community college graduate having attended North Hennepin Community College. He received a Bachelor of Business and a Master's of Education in human resource development from the University of Minnesota. He also has an MBA from the Minnesota School of Business. He completed an Ed.D. in educational administration with an emphasis in adult and higher education at the University of South Dakota.
Dr. Ecklund's philosophy of education is students first. Great educators are able to reach each student by discovering the best ways to motivate and engage them. If educators can meet those individual needs, students will be successful in school, mastering the knowledge they need to have in their chosen field and applying that knowledge in the industry.
Dr. Ecklund represents PCC as a member of the Veterans Committee of the Greater Pueblo Chamber of Commerce. He also serves on the Pueblo Veterans Council.
Dr. Ecklund and his wife Lourdes ("Bing") have four children and three grandchildren. They enjoy spending time in the outdoors.