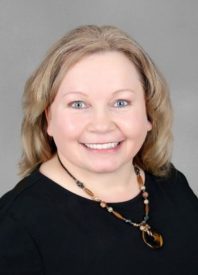 Dr. Melanie Jones Owen has more than 20 years of experience working in higher education. Originally from southern Ohio, she grew up on a small family farm and was a first-generation college student. She has spent her academic career in West Virginia, Kentucky, Arizona, and California.
She first spent 12 years teaching mathematics at a community college, 3 years as a university Research Scientist, followed by 3.5 years as a tenure-tracked university graduate school professor. She then served as an associate dean of instruction and distance education for a 5-campus rural community college system in Arizona. Relocating to southern California, she served as Dean of Instruction, Distance Education & Library Services for a community college serving more than 14,000 students.
In addition to academics, Dr. Owen has a solid history in private business, having co-owned a small Haz-Mat trucking company in Ohio. She is also the founder and President of R.D. Maximus Engineering, Inc., where she serves as a licensed heavy civil engineering general contractor.
Dr. Owen has experience developing and expanding 2+2 articulation agreements between college and university partners. She has provided leadership for both dual enrollment and concurrent enrollment programs, and also has experience maintaining off-site satellite campus locations and creating new academic programs. She has solid experience with grant-writing and fundraising and has multi-million-dollar budget management and administration experience. Well versed with building and maintaining collaborative partnerships, Dr. Owen enjoys active involvement with constituents at the institutional, local, state, and national levels.
Dr. Owen holds a Doctorate in Educational Leadership – Higher Education Administration from Marshall University in West Virginia. She is scheduled to complete her second doctoral degree in May 2021 – a Doctorate in Industrial and Organizational Psychology, from California Southern University. She earned a master's degree in Leadership from Marshall University, a bachelor's degree in Natural Science with mathematics and geology emphasis from Shawnee State University (OH), and an associate degree in business – medical assisting from Huntington Junior College (WV).
She is married to Rob, a 5th generation rice farmer from northern California who now works as a construction superintendent. They presently reside in Hanford CA with their two rescue cats, Pixie and Cooper. Together, they have 7 adult children, 9 grandchildren, and 1 great-grandson. In her spare time, Dr. Owen is an avid motorcyclist, an adventuresome cook, and an occasional fisherman. She enjoys rodeo and Supercross, has years of previous involvement with 4-H and FFA, and served a vocalist on her church worship team for many years.