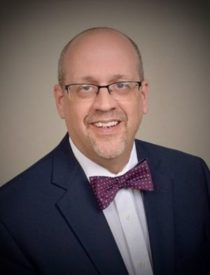 Dr. Gregg Busch's candidacy for president of Mesalands Community College comes with nearly 40 years' experience as a chief executive officer in the private, public, nonprofit sectors and, with more than 20 years, in higher education leadership and administration. He is a community college alum and a scholar, researcher, author, a seasoned culturally-inclusive community college leader, and recognized local, state, national, and international authority on student success, access, and community college leadership. Throughout his community college experience he has served as an adjunct instructor, full time assistant professor (recognized three times as Professor of the Year, twice recipient of Distinguished Professorships, and ranked among the top 2000 professors worldwide by Cambridge University), discipline coordinator, program coordinator, dean of academic and student affairs (two institutions), lead for accreditation and strategic enrollment management, chief diversity officer (three institutions), dean for articulation and transfer, dean of the honors college (two institutions), chief academic officer, vice president for instruction, vice president for dual enrollment, vice president for guided pathways, and an elected member of the board of trustees of a community college. He is a national leader of educational reform having led statewide initiatives to improve student success, access, reduce student debt, and close the equity gap for minority students. He currently serves on the adjunct faculty for St. Leo University instructing doctoral candidates in doctoral program for higher education and administration, guiding research for doctoral candidates in writing dissertations, and building upon the contemporary literature of issues facing higher education and community colleges in particular. He is the co-founder, chief operating officer, and senior consultant of The Busch Professional Group, LLC and has consulted with numerous colleges on improving student success and a variety of issues facing higher education today.
He is originally from a very rural community, much like Tucumcari, in West Virginia and has focused much of his research and publications on leadership of rural community colleges. He was a former Vice President at Pima Community College in Tucson, Arizona and experienced with minority-serving institutions, especially Hispanic-serving institutions. In addition to his leadership on the PCC West Campus, he was responsible for college wide implementation of guided pathways, expansion of high school partnerships, and development of concurrent enrollment. On the PCC West Campus, he oversaw the Centers of Excellence for Fine Arts, Nursing, Allied Health, and Athletics. Prior to arriving at Pima, he served six years as an academic dean and dean of the honors college at North Central State College in Mansfield, Ohio where he also served as the campus diversity officer and assisted in the development of on-campus housing for community college students. He served three years as Dean of Arts and Sciences at Washington State Community College in Marietta, Ohio where he received national recognition for his college-wide leadership of assessment and accreditation. He is a 2020 and 2021 nominee for the Global Top 100 Leaders in Education Award from the Global Forum for Education and Learning and the recipient of the national award for Teaching and Leadership Excellence from NISOD.
He was the founding State Team Lead for Educational Reform through Complete College America (where is also a national student success content expert) for Arizona and worked with government leaders along more than 20 college and university leaders to improve success for more than 400,000 Arizona students. He has a long history of working with government leaders at all levels and twice represented community colleges with Congress in Washington, DC to improve STEM opportunities for women and girls and to help shape the congressional agenda for community college education. He is also a member of the Peer Review Corps of The Higher Learning Commission which is responsible for the regional accreditation of Mesalands Community College.
He has spoken at various state, regional, and national leadership and higher education conferences developed and published the Community Capitals Framework for Improving Student Success, a model growing in popularity for colleges to more fully integrate resources with a proven result of increased student success and a 3-D Model for Rapid Implementation of Project Management. He holds a Master of Science degree from West Virginia University, School of Medicine, where he also specialized in epidemiology, pandemic studies, and crisis management. He has additional post graduate studies in Sociology and Clinical Psychology from Marshall University Graduate College and a Doctor of Education from West Virginia University in Higher Education Administration and Leadership. His wife, Mary Beth, is his high school sweetheart and a consultant and former community college dean and vice president for workforce and economic development and a statewide leader of workforce development in both Ohio and West Virginia. He is the proud father of Nicholas, a tenured community college political science professor, and Grace Faulkner, a coordinator of infectious disease and epidemiology. But of all of his experience, he still claims that he is most proud to Pap to his three grandchildren, Max and Harper Busch and Althea Faulkner.