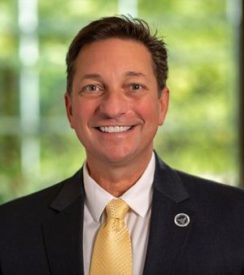 Dr. Anthony Petroy has worked in higher education since 1992 and has been in executive leadership positions for more than twenty-five years. An Air Force veteran and champion for the expansion of access to campus, distance and online education.
Dr. Petroy was recently the President, Provost and Chief Financial Officer for a for-profit institution. He has held previous positions of vice chancellor, campus president, dean, department chair and tenured faculty in both for-profit and non-profit entities. Additionally, Dr. Petroy held corporate finance executive roles of chief financial officer, controller and vice president of international operations.
He was instrumental in taking three corporations from privately held to asset/merger and initial public offerings. In higher education, he was the principal in launching 3 online universities which grew from student one to over 15,000 students in less than three years. He worked closely with campus faculty, accreditors and the government to ensure brand and accreditation was maintained, and in some cases improved.
He has an entrepreneurial style and strongly believes in an all-inclusive leadership approach that values students, faculty, administration, community, and government insights. He actively supports diversity and inclusion and has created community cultural programs that expanded beyond the local region. His core focus is on the positive student experience and success, as well as institutional excellence. He commits to being a progressive public figure and representative of an institution.
Dr. Petroy holds a Doctor of Management in Organizational Leadership from the University of Phoenix, Master of Science in Management from Troy State University, and a Bachelor of Science in Accounting from Pennsylvania State University.