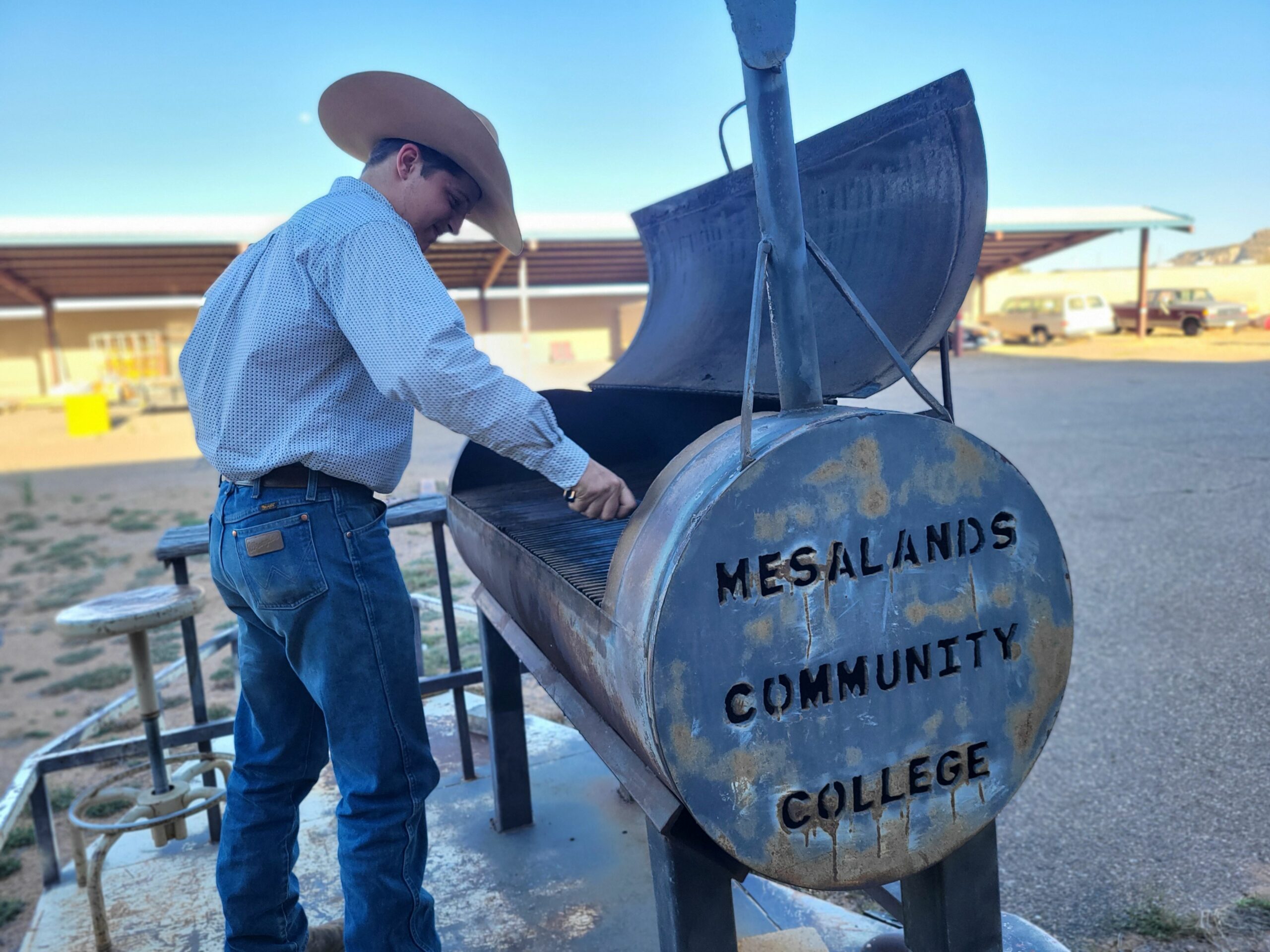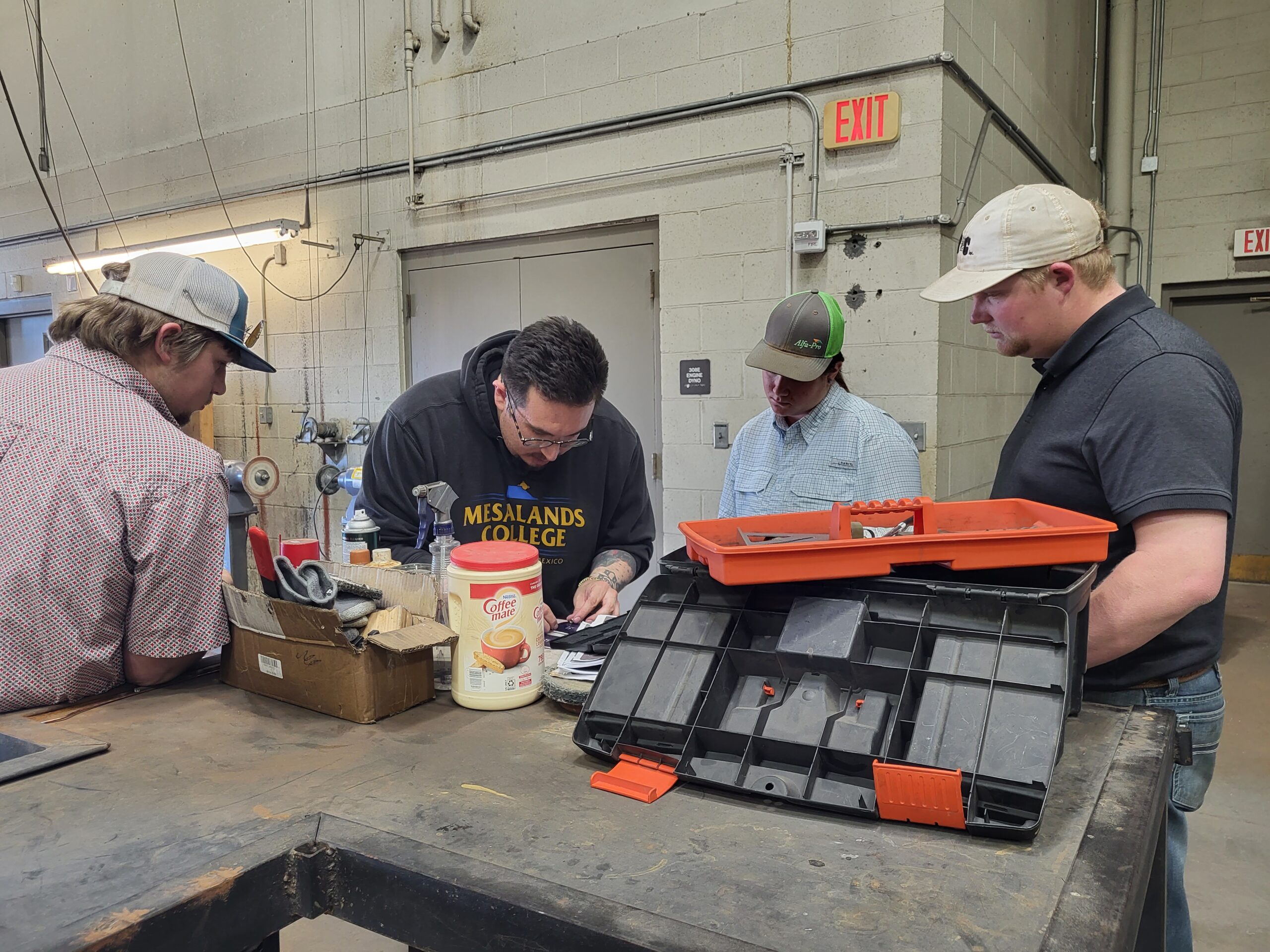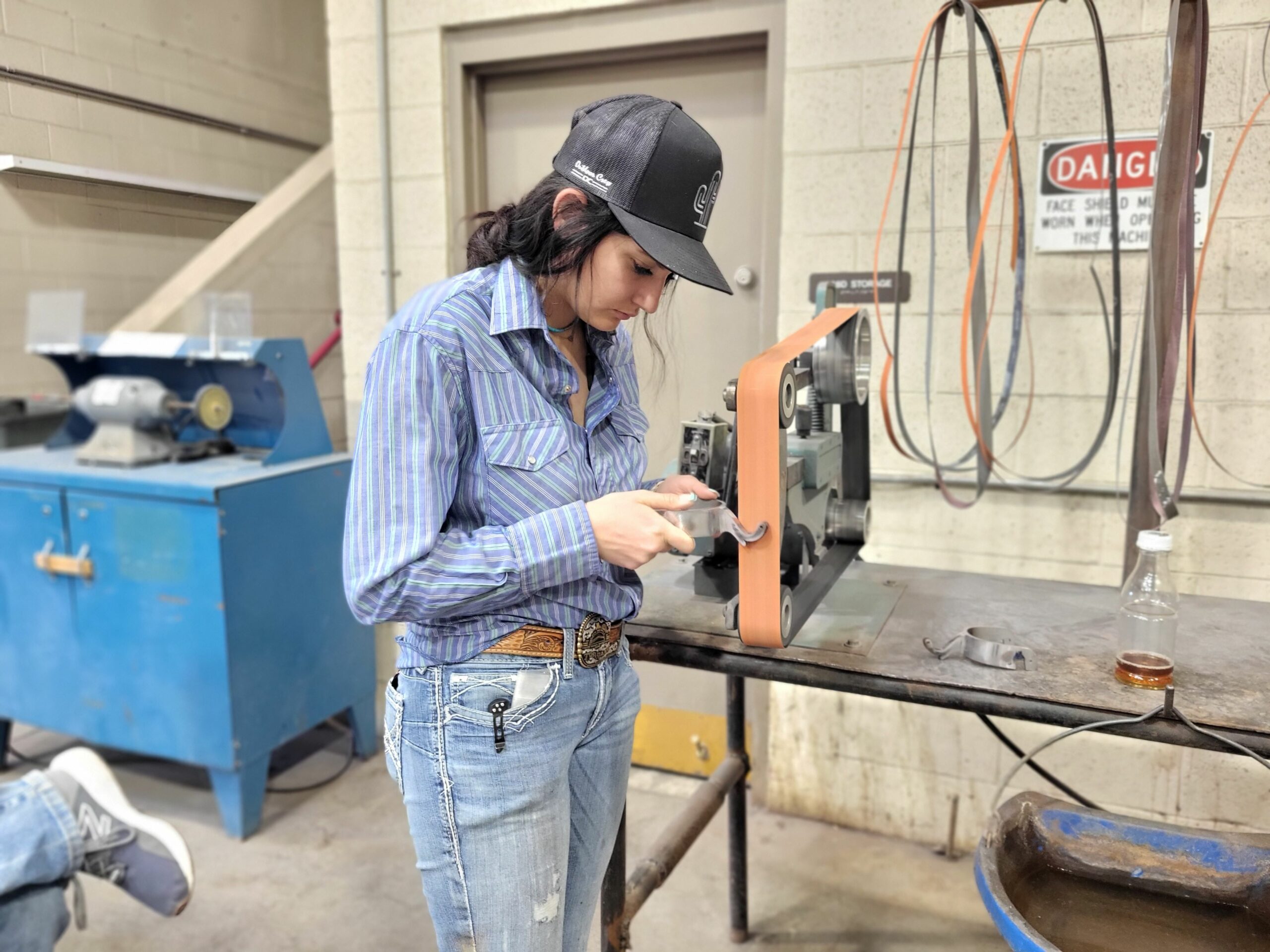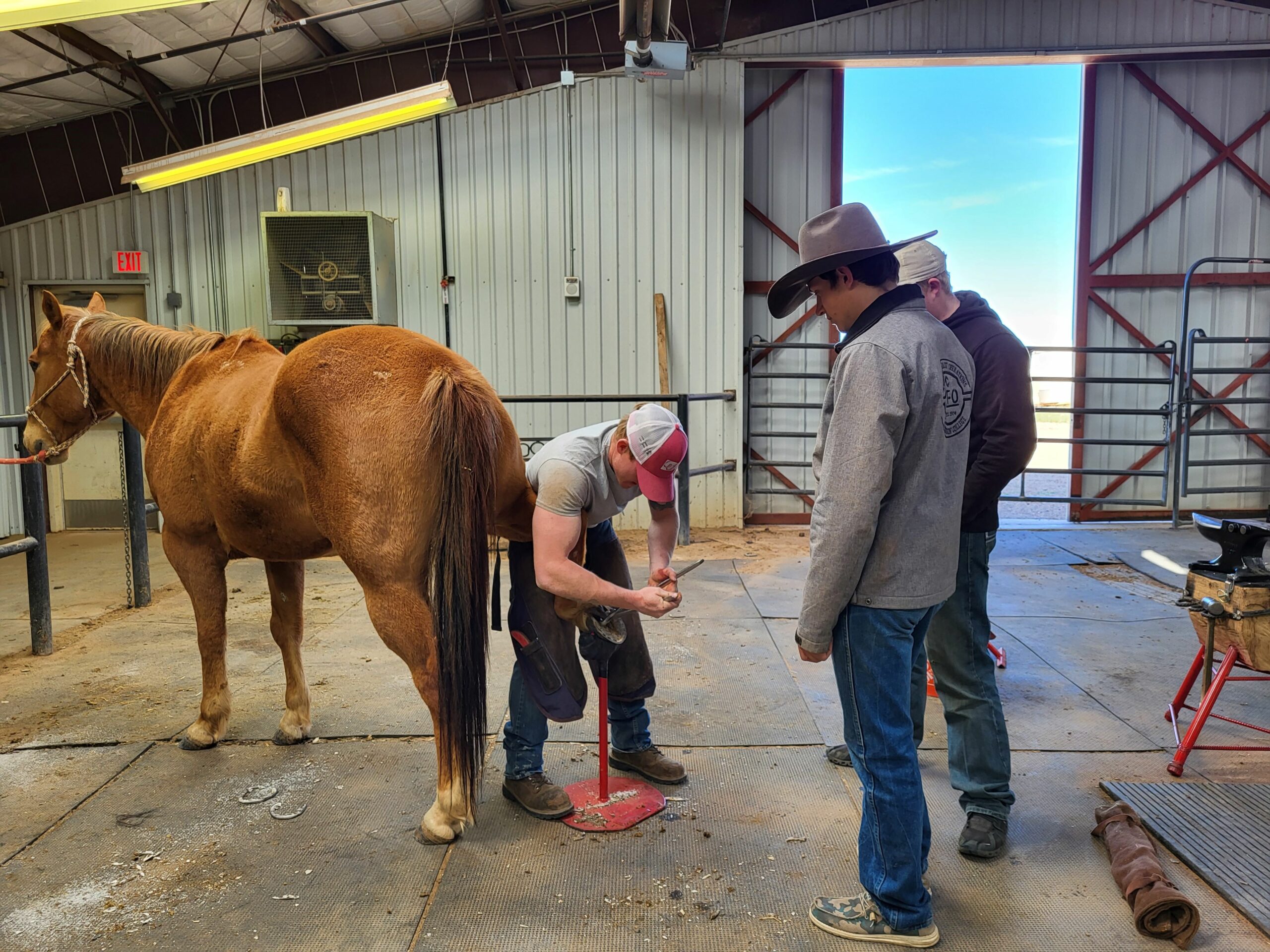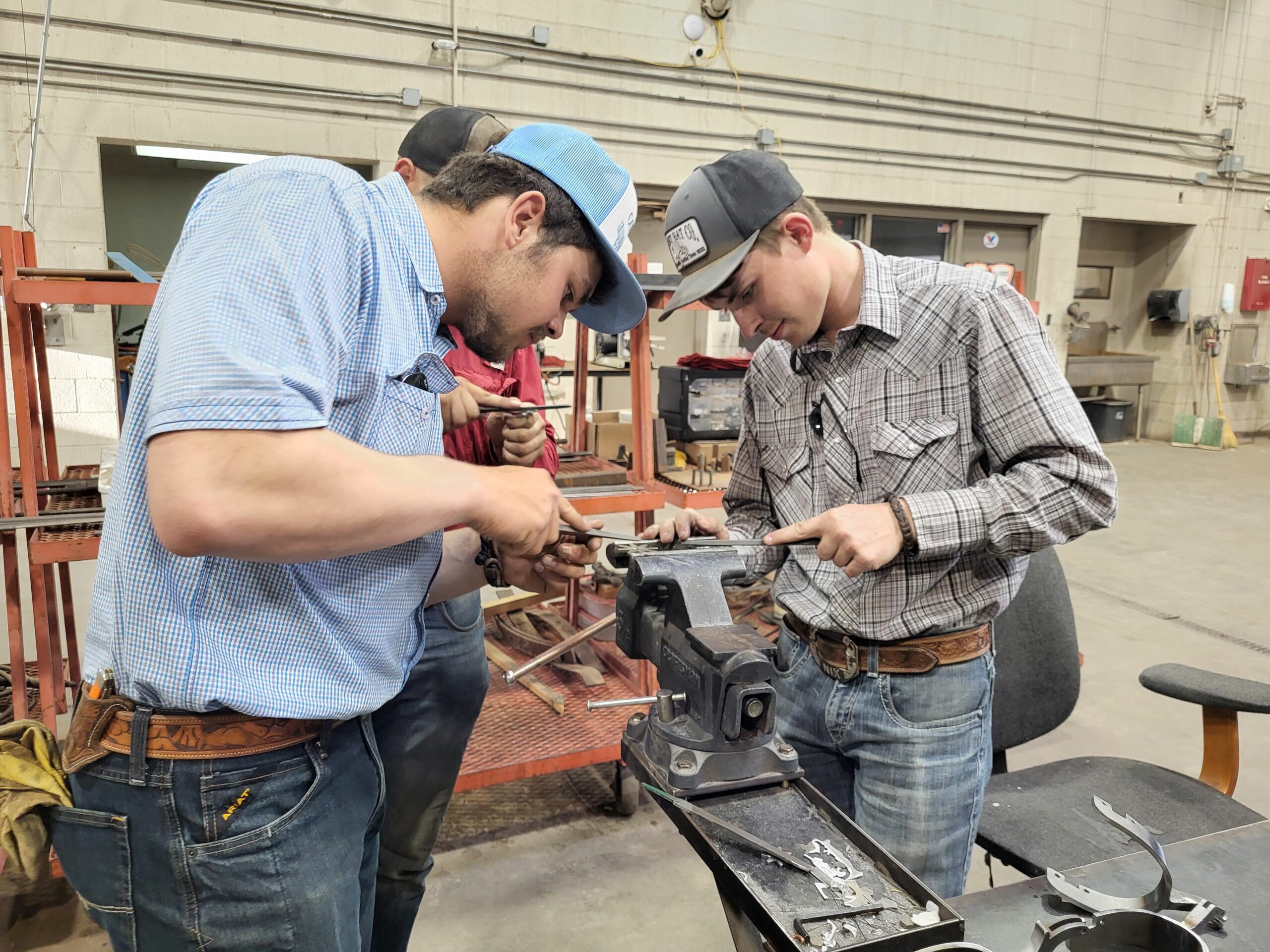 April 11, 2023 – Clarendon College's Ranch and Feedlot Operations (RFO) students visited Mesalands Community College from April 3rd to the 7th for the purpose of taking two intensive courses within the school's Silversmithing and Farrier Sciences Programs. They were welcomed in their continued pursuit of advancing the agricultural industry and share similar educational goals to those at MCC. Mesalands Instructors Wyatt Bishop, Eugene Ross, and Paul Leonard were joined by Clarendon's Ranch and Feedlot Operations Director Tye Cheeser and RFO Instructor Austin Adams to organize and educate these students with unique hands-on educational programing and networking opportunities.
Students at Clarendon enrolled in Mesalands course ARTS 2999 Capstone: Engraving Project and FASC 1121 Horseshoeing Lab for the opportunity to learn with guided instruction by Mesalands instructors and students. Along with the hard work, came fun activities such as a cookout behind the silversmithing workshop and a dose of hospitality from Mesalands students taking the guest students for adventures around town.
Clarendon College is located in Texas east of Amarillo. The 2-year school is known for its long history and degrees that serve rural areas. "This relationship with both schools is significant for the future of our students and this community. We have very few schools that co-attend onsite courses at Mesalands, so this is a special occasion." Stated Joel Kiser, Vice President of Academic Affairs. Mesalands Community College is thankful to all for helping to continue this tradition and shared experiences between the two colleges and students involved.
Learn more about Clarendon's RFO program by visiting their website at clarendoncollege.edu
To explore Mesalands unique programs, view our website here: mesalands.edu