May 9, 2016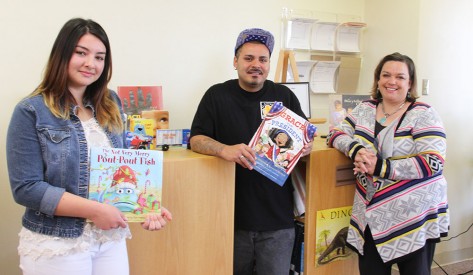 On behalf of the Hispanic Heritage Club Amistad at Mesalands Community College, Marcos Martinez, President; (left) Monica Trillo-Barraza,  Vice President; and Amber McClure, Advisor and Director of Enrollment Management, present some books that are now part of the new Children's Book Collection at the Mesalands Library.
A special installation ceremony was held last week in honor of this new addition to the Library. The club collected a total of 433 children's books. This initiative was part of Amistad's legacy project.
The mission of the Hispanic Heritage Club shall be to promote increased awareness and cultural understanding of the Hispanic population at Mesalands Community College and the respective community.