Tanner Croom of Mesalands Community College's Golf team has been invited to participate in the NCCGA National Championship located in Atlantic City.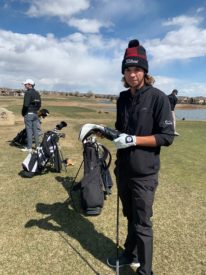 Tanner finished in first place at last weekend's tournament in Windsor, CO. He was in second place after day 1 with a 5 over par 77, and really played well on day 2, shooting a tournament personal best 3 under par 69. 
The golf team will be traveling to Kingman, AZ for their next tournament on April 10-11, followed by Prescott, AZ on April 17-18, and completing the season at Nationals, located at Seaview Golf Club in Galloway, NJ on April 24-25.