January 10, 2020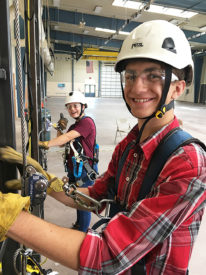 Mesalands Community College will have Spring Enrollment on Thursday, January 16, 2020, from
9 am to 6 pm in the Commons Area, located in Building A. New and returning students are invited to this "one-stop shop" registration event.
College faculty and staff will be available to help students through the application and enrollment process. No appointment is necessary.
Financial Aid is available for those who qualify. For more information, visit: fafsa.gov, or schedule an appointment with the Financial Aid Office by calling (575) 461-4413, ext. 136.
Students who enroll in 12 or more credit hours, will also receive the free Stampede Gym Membership for the spring semester.
To view the course schedule, visit: mesalands.edu/schedule.
Below are upcoming events for the spring semester:
Spring Enrollment – January 16, 9 am-6 pm
First Day of Classes – January 21
Student Orientation – January 22, 3-4:30 pm