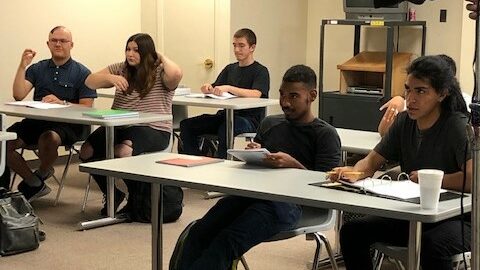 August 29, 2022- There was a lot of excitement at Mesalands College last weekend! Border Lords is an independent short film that was shot in the Tucumcari area in late August. The LA based producer for the project, Wenjie Kong, reached out to Mesalands and youth in the community for assistance. Several scenes feature locations on campus, including the Commons Area and Classroom 215 in Building A. The majority of filming took place 15 miles outside of town.
Young adults aged 14-22 were invited to participate as actors. Two Mesalands alumni, Jasmine Hernandez, and Christopher Arellano, took part in the production. We are proud to see our graduated students lead the way by breaking out into exciting avenues. Both Jasmine and Christopher have experience in acting and entertainment. Border Lords is scheduled for release sometime in October or November.
For more about Wenjie Kong, visit her Linkedin or IMDb profile.