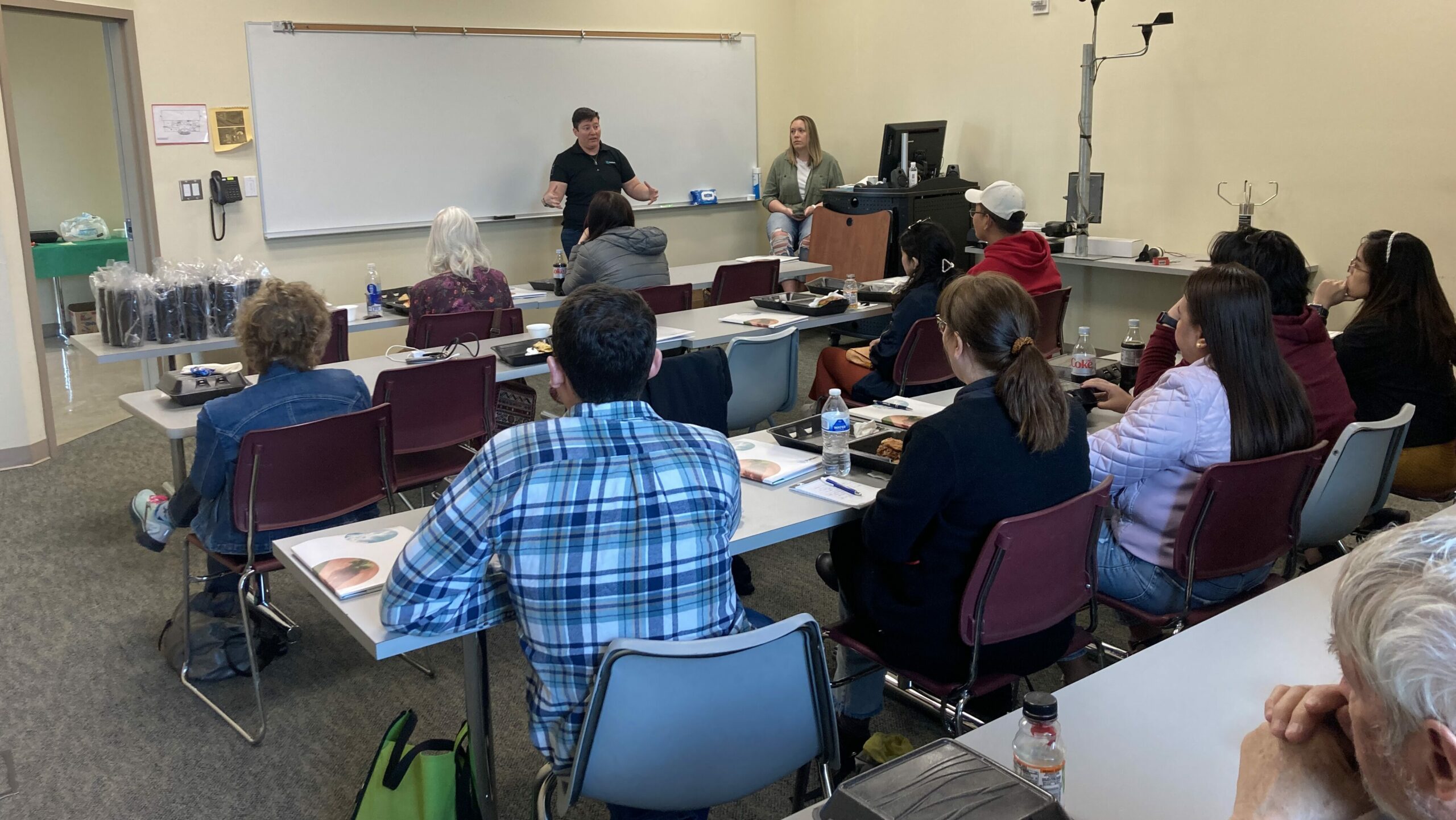 March 15, 2023 – On Saturday, March 11, the New Mexico Science Teachers Association visited the Mesalands Community College campus. The association is made up of 17 retired laboratory scientists and teachers who are committed to upholding the science curriculum of New Mexico schools. The group showed interest in college STEM areas, touring the Mesalands Dinosaur and Natural History Museum and the North American Wind Research and Training Center.
During lunch, a presentation was held by Chelsea Abner of Pattern Energy. She is the site manager at the Broadview-Grady Wind Farm and a former educator. The group asked a lot of great questions about how science is applied to work in the field. Andy Swapp, Director of Renewable Energy at Mesalands contributed to the discussion, explaining the use of algebra and exponents in the wind formula. The pythagorean theorem and ohm's law were other expressions mentioned that are applied in Wind Energy practices.
Members of the association went on to get an inside look of the nacelle in the wind hanger. There, Mr. Swapp showed how math and science formulas are helpful for turbine use. Overall, the visit went well with Chelsea Abner and Andy Swapp being invited to participate in the NMSTA in the future.