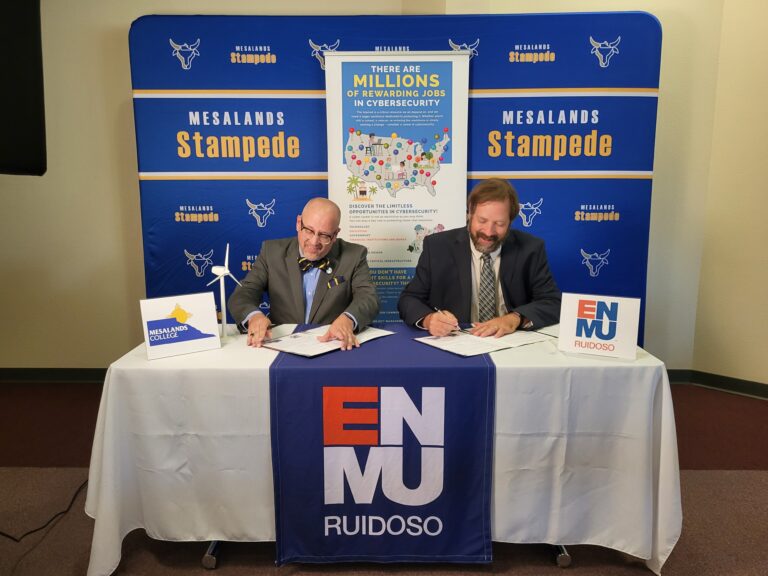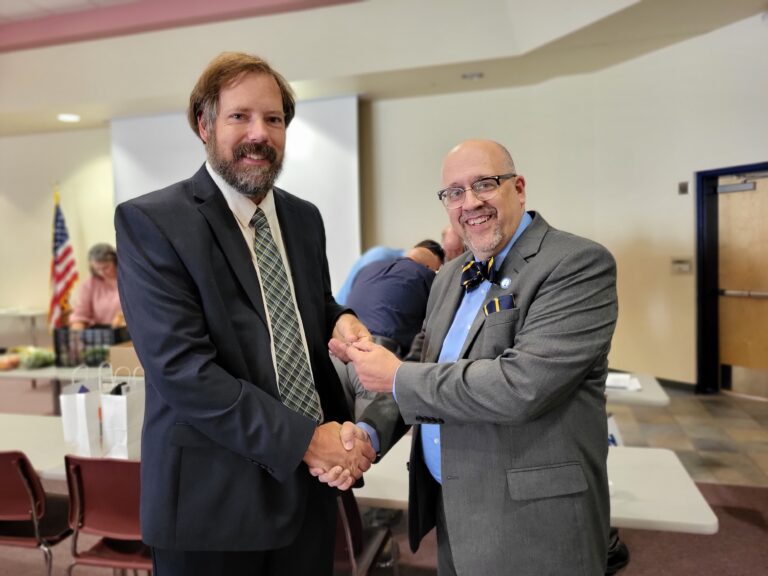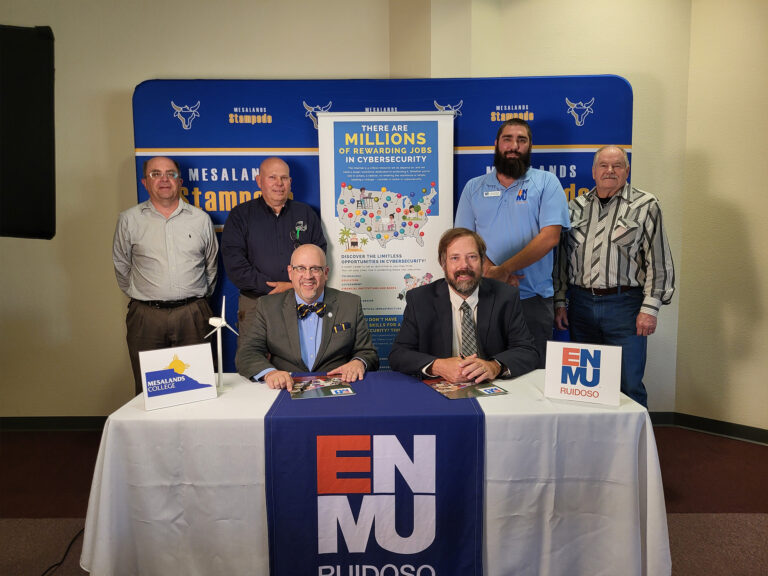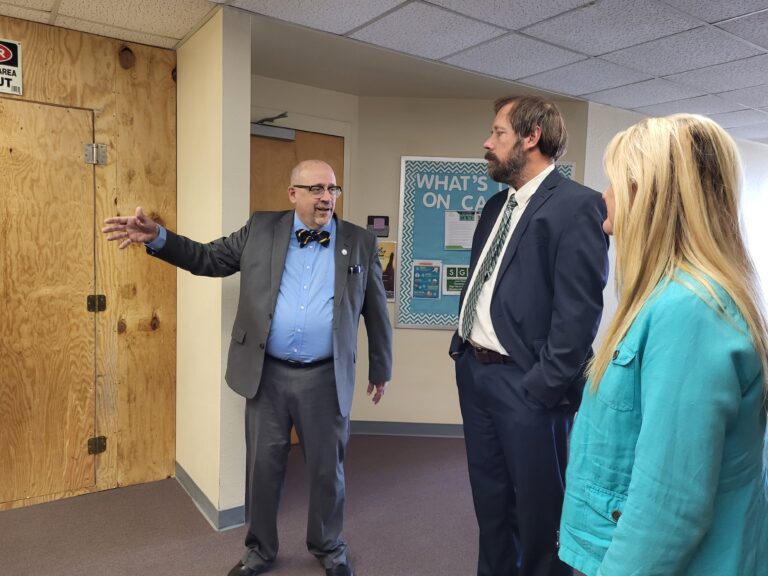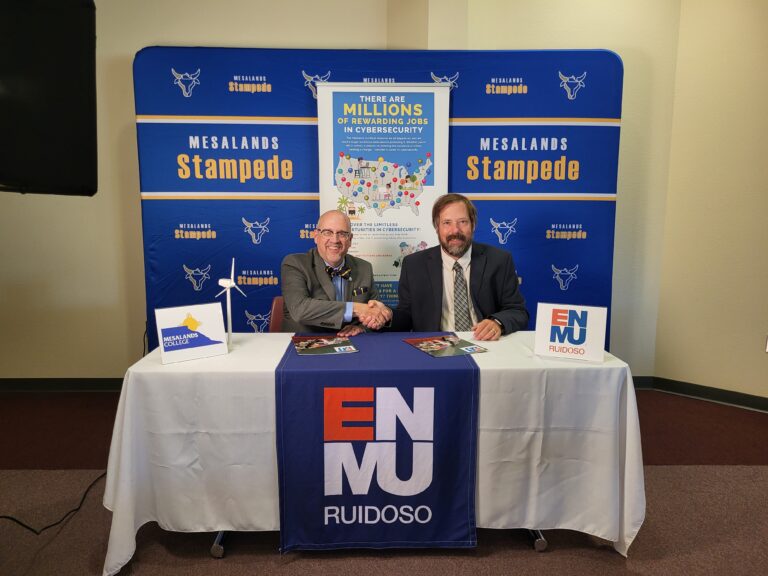 On September 22, 2022, Mesalands College & ENMU Ruidoso Branch agreed on a new partnership.
It allows ENMU Ruidoso to deliver Wind Energy courses and Mesalands College to offer Cybersecurity classes.
Both schools are able to provide access to services not previously provided.
Contact John Rucker for information on Cybersecurity and Wind Energy through ENMU-Ruidoso
Contact Andy Swapp for information on Wind Energy, and Enrollment Management for information on Cybersecurity through Mesalands College.


September 27, 2022 – Mesalands Community College and ENMU-Ruidoso Branch Community College, Tucumcari, officially announced a new partnership that allows the two colleges to deliver high-quality training programs in Wind Energy and Cybersecurity to students. Each institution provides services, infrastructure, and access to programs not previously available to their students.
The partnership allows Mesaland's students to seamlessly transfer into ENMU-Ruidoso's Information Systems Cybersecurity Associate of Applied Science degree, and ENMU-Ruidoso students can transfer into Mesalands Wind Energy Technology Associate degree.
"Today marks an important day in the history of Mesalands as we formally welcome our first university partner into the Mesalands College University Center. As we join in partnership with Eastern New Mexico University at Ruidoso, we come together to not only expand new opportunities and programs for our students at each of our institutions but we join in our mutual commitment to student success and opening new pathways and access to high demand, great paying jobs on the cutting edge future technology. The Mesalands College University Center houses university partners which permit Mesalands students to expand their education to bachelors, masters, and doctoral degrees on the campus in Tucumcari." said Mesalands College President, Gregg Busch.
"This partnership is all about collaboration and student success to eliminate barriers to education for students," said Trosper, President of ENMU-Ruidoso.
For more information about enrolling in the Wind Energy or Cybersecurity programs through ENMU-Ruidoso, contact Director or Career and Technical Education John Rucker at (575) 315-1137 or [email protected]
To learn more about Mesalands' Wind Energy Program, email the Director of Renewable and Sustainable Technology, Andy Swapp at [email protected]. Cybersecurity program info through Mesalands College is available with Enrollment Management at (575) 461-6604