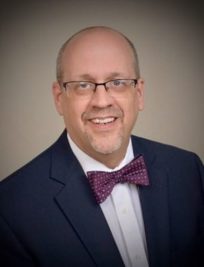 Posted January 18, 2023 – Tucumcari, NM – Mesalands Community College's Board of Trustees went into executive session in its monthly meeting to complete the evaluation of President, Dr. Gregg Busch. Coming out of executive, board member Teresa Stephenson proposed extending Dr. Busch's contract four more years. The motion was seconded and approved through a unanimous vote.
Dr. Gregg Busch has worked closely with Washington D.C. meeting with President Biden and members of Congress to provide resources to eastern New Mexico and Tucumcari on behalf of Mesalands Community College. During his tenure as President, Dr. Busch has cultivated a culture of student success through added services such as emergency funding, mental health services, a food pantry, and the development of a childcare facility to provide training and certification in early childhood development.
Dr. Busch has been selected as one of the top fifty pacesetters and forward-thinking Chief Executive Officers (CEO) in the nation by the Alliance for Innovation & Transformation (AFIT). He also represents minority serving institutions (MSI) and advises on behalf of the Bill and Melinda Gates Foundation to increase student success. Often interviewed on podcasts for innovation and forward-thinking, he represents Hispanic serving institutions (HIS) and currently presides as President over his own (HSI), Mesalands Community College. Dr. Gregg Busch is an advocate for rural communities and has been selected to participate as a member of The Rural White House Stakeholders.
Under the leadership of Dr. Gregg Busch, Mesalands Community College has emerged as a leader on the national stage for student success and access, providing students with top-notch education and technical training beyond two-year degrees through top-tier universities and four-year partners.
The Board of Trustees unanimously confirmed Dr. Busch's leadership and vision for Mesalands Community College by extending his contract four years beyond the originally negotiated contractual date of 2024. The initial contract began following a national search in 2021. Dr. Busch's new contract will now extend into 2028.