January 11, 2019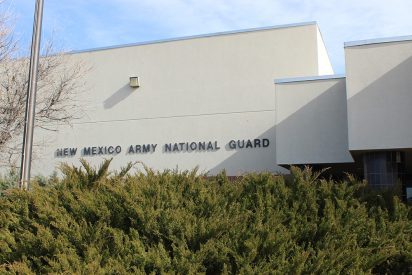 Mesalands Community College is one step closer to owning the New Mexico National Guard Armory in Tucumcari. The acquisition to purchase the armory was recently approved by the New Mexico Higher Education Department and the New Mexico State Board of Finance. Mesalands plans to use the armory for a future student center/athletics complex.
The New Mexico State Armory Board is selling the 21,540 square-foot building and the associated real estate property of 7.86 acres, to the College for one dollar. The sale is expected to close within 60 days.
Dr. John Groesbeck, President of Mesalands Community College, says the armory will assist the institution in recruiting students nationally and internationally.
"The armory is critical to meeting our strategic goal of increasing on-campus enrollment and expanding the services we provide for our students," said Dr. John Groesbeck. "The armory will help us facilitate the development of a stronger presence in the residential, junior college market, by having a student health center, additional sports teams, food service, outdoor recreation, and the other dimensions necessary to do so."
The armory is located at 1200 South Eleventh Street, adjacent to Mesalands Community College. The facility will be used for a student center, indoor student activities, and an art gallery. The armory has a commercial kitchen and cafeteria, a full gym with men's and women's locker rooms, which could accommodate intercollegiate/intramural sports. The College will also make the facility available to the community for special events.
"The City of Tucumcari will also benefit from this project," said Dr. Groesbeck. "Increasing the number of on-campus, residential students at Mesalands Community College, will have a positive impact on the economic development of this region."
Mesalands Community College plans to open the new student center/athletics complex in the
fall of 2020.