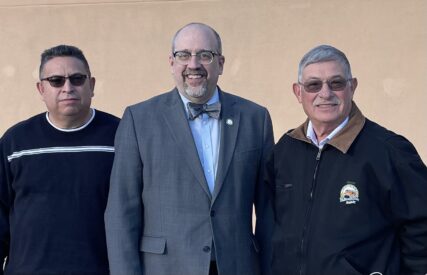 Clayton, New Mexico's Municipal School Board of Education, Town of Clayton and Union County Commission through resolutions, requested Mesalands Community College provide a Learning Center in Clayton, New Mexico. Mesalands Community College's board of trustees unanimously authorized President Gregg Busch to collaborate with Clayton-area officials and create a college-level Union County Learning Center.
Mesalands' affiliate program will help train nurses for union County General Hospital and other area clinics. Union County anticipates more wind energy projects in the region. Wind energy training from the state's authority on wind energy with a turbine on campus and nacelle on the ground will provide success and access for their students.
Mesalands' other programs, including animal science, agribusiness, law enforcement training, Silversmithing, commercial driver's license training, and farrier sciences, could prove appealing or beneficial to Union County residents as well.
Following a unanimous vote by the board, Chairman Jim Streetman stated, "I want to state that's a resounding 'yes.' … I think it's one of the best opportunities for us and Clayton, too."