September 25, 2017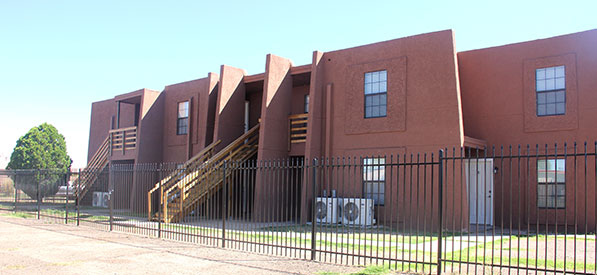 Mesalands Community College is now accepting housing applications for students interested in living in the new Stampede Village Apartment Complex for the spring 2018 semester. Stampede Village provides students with safe, affordable, and convenient housing near campus.
Stampede Village offers furnished one-bedroom and two-bedroom apartments, with a living room, kitchen, and dining area. There will be no additional cost for utilities, WiFi, and parking. Additional amenities, include: kitchens with an oven and refrigerator, walk or bike to campus, a gated complex, and on-site staff.
Mesalands students interested in residing in Stampede Village, must be registered for a minimum of 12 credit hours, in good academic standing, and are 17 years of age or older at the date of move-in. Students will also be required to submit a housing application to the Student Affairs Office and pay a $200 refundable deposit to the Business Office.
Space is limited and rooms are provided on a first-come, first-serve basis.
For more information , visit: www.mesalands.edu/stampedevillage, or contact the Student Affairs Office at (575) 461-4413, ext. 189.