Mesalands Community College confirmed a new member to the Board of Trustees, Tom Sidwell. Mr. Sidwell owns JX Ranch Cattle Company, LLC. Tom Sidwell will be filling the vacant seat of Craig Currell. A Presidential Search Committee was also appointed. It will be chaired by James Streetman.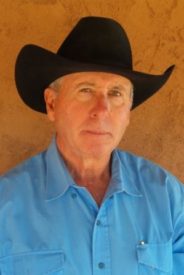 Meet Tom Sidwell
Tom Sidwell is very knowledgeable about, and keeps up with, land issues relating to BLM, Forest Service Lands and State Lands, water rights, as well as endangered species and other issues affecting land ownership in New Mexico (Sidwell Farm & Ranch Realty).
With over thirty years of Holistic Range Management practice, he is a frequent speaker on ranch and grazing management at State as well as International events (Sidwell Farm & Ranch Realty).
Tom is President-Elect of the New Mexico Cattle Growers Association; President of the Southwest Quay Soil & Water Conservation District; President of the North Eastern New Mexico Livestock Association; Board member of Quay County Natural Resource Committee; The Lineberry Policy Center, and past board member of Dr. Dan C. Trigg Memorial Hospital (Sidwell Farm & Ranch Realty).
Tom and his partner and wife Mimi, together operate their 7,000-acre cattle ranch in Eastern New Mexico where they raise and direct-market grass-fed beef while continuing to improve the health and productivity of their land (Sidwell Farm & Ranch Realty).