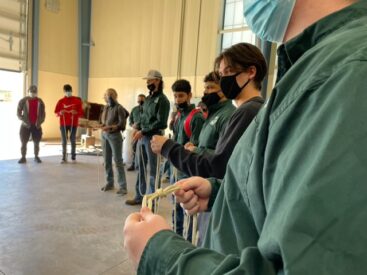 Wednesday, October 27th Mesalands Community College celebrated American Clean Power Week with an event in the Wind Center. Students competed in safety activities including inspection, knot tying, and the ladder climb. Prizes were provided by Diamond Engineering. Demonstrations were performed on the nacelle, located in the work bay of the Wind Center.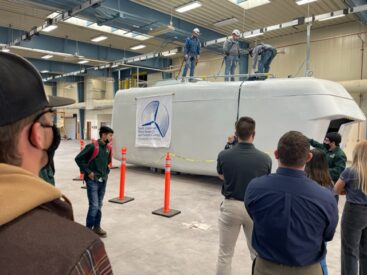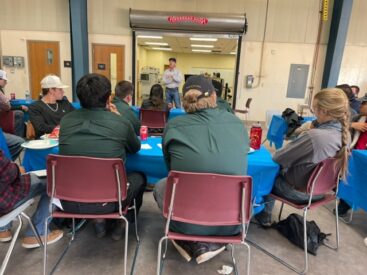 Energy companies such as Pattern Energy and NextEra Energy attended to share information and recruit employees. Matt Miller from the office of Congresswoman Teresa Leger Fernandez shared on renewable energy initiatives and the future of clean power. Senator Clinton Harden was also in attendance.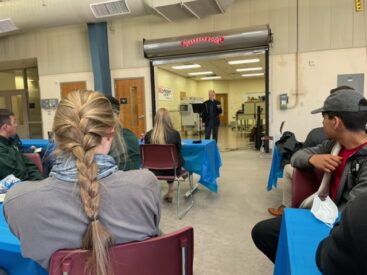 FieldCore displayed their ladder climb trainer. An efficient tool to train for a safe climb without incapacitating a working turbine. Lunch was provided by Pattern Energy with presentations followed by question and response. Students were given the unique opportunity to learn, compete, and experience the future of American Clean Power.