September 18, 2017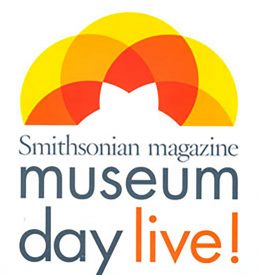 In celebration of the arts and sciences, the Mesalands Community College's Dinosaur Museum and Natural Sciences Laboratory will open its doors free of charge to the community on Saturday, September 23, 2017 for the Smithsonian's Annual Museum Day Live! This is a nationwide event where participating museums and cultural institutions, offer free admission to anyone presenting a Museum Day Live! ticket. The objective of Museum Day Live! goes beyond getting visitors to museums. This effort is meant to empower and help advance the hopes and ambitions of the public, particularly school-aged children and young adults.
This year, Museum Day Live! is focusing on Science, Technology, Engineering, and Mathematics (STEM) initiatives. STEM activities feature interactive lesson plans created by Smithsonian in partnership with Microsoft using Minecraft: Education Edition. With this new STEM challenge, Smithsonian hopes to inspire teachers, students and museums to engage with the subject matter in a creative and fresh way.
Visitors to the Mesalands Dinosaur Museum and Natural Sciences Laboratory on Museum Day Live! will have the opportunity to see the latest exhibit entitled "Our Changing World." The exhibit features the research conducted by students and faculty in the Natural Sciences Department on paleoclimate, using ice core samples from Antarctica and Greenland.
For free admission to the Mesalands Dinosaur Museum on Museum Day Live! visit www.smithsonianmag.com/museumday/ to print tickets. Visitors must present the ticket to gain free admission for two people. One ticket is permitted per household, per email address. The Dinosaur Museum will also accept digital tickets presented on the visitor's smartphone.
The Mesalands Dinosaur Museum is located at 222 East Laughlin Avenue in Tucumcari and is open Tuesday through Saturday from 12:00 pm to 5:00 pm. For more information, contact the Mesalands Dinosaur Museum at (575) 461-3466 (DINO).