Benjamin Brockman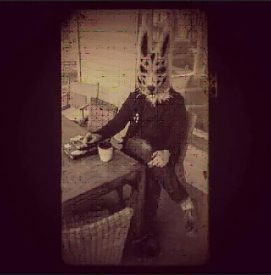 Benjamin Brockman is a Minneapolis based artist and mental health worker. Since earning his Master's degree in Printmaking from the University of Minnesota in 2012, he has been actively involved in the Twin Cities art community.
While maintaining a rigorous studio practice, he has served in a variety of roles in the mental health field, currently working as a Peer Support Specialist helping homeless, addicted or transitioning community members with mental illness.
Brockman's artwork reflects his passion for mental health in tandem with the healing power of art. He lives in the Prospect Park neighborhood with his partner Sophie and daughter Poppy.